If anyone was looking for an indicator that marijuana was going mainstream, here it is!
Major international beverage makers have started to pour (no pun intended) billions of dollars into the cannabis industry.
Besides making huge investments in newly established pot businesses, beverage makers are making non-alcoholic, cannabis infused drinks to meet the growing demand of the cannabis market.
One of the biggest stories came early last last month when Corona beer maker, Constellation brands, announced their $4 billion investment into Canadian start-up, Canopy Growth Corp. At a time when we are seeing exponential growth in the market, they seem to be making all the right moves. Constellation also has the option to purchase a controlling majority of Canopy Growth, which would put them in a top position in the Canadian cannabis industry.
---
Not to be left behind, the No 2. beer company in the US, Molson, has inked a deal with The Hydropthecary Corp., a Canadian based cannabis manufacturer. This announcement comes on the heels of another drop in quarterly sales for the beer giant, and gives 57% of the joint venture to Molson, a controlling interest. Molson will be producing non-alcoholic, cannabis infused drinks to be sold exclusively on the Canadian market.
Last, but not least. Heineken owned Lagunitas has just announced their newest beverage line, "Hi-FI Hops", a non-alcoholic, cannabis infused sparkling soda with 10mg of THC.
Anyone seeing a trend here?!?
Take a look at some of the options you might find in a store near you.......
Keef Cola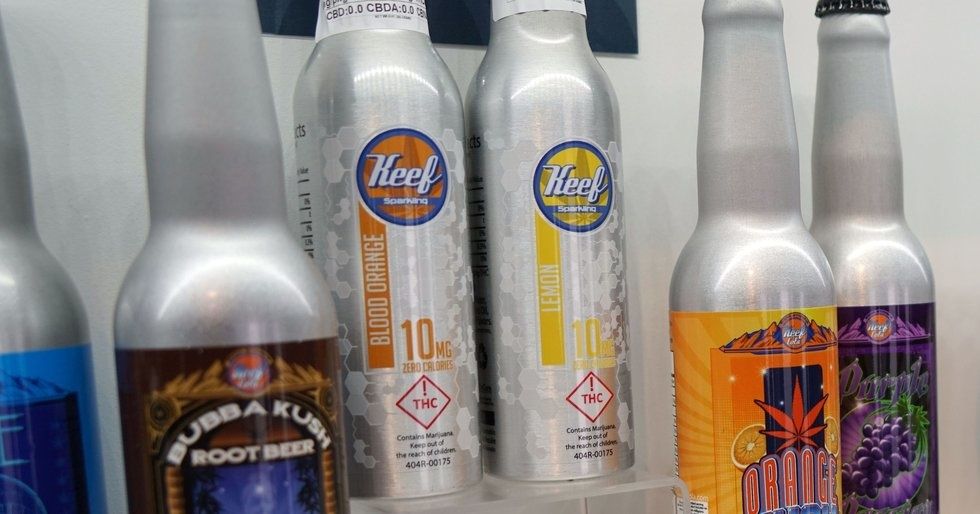 Keef Cola
Founded in Colorado in 2010, this cannabis infused drink line was one of the first drinkable edible marijuana products and has seen heightened success over the last decade including winning best edible at the 2015 High Times Cup and 2017 The Hemp Connoisseur (THC) Championship for their Bubba Kush Root Beer and Blue Razz Soda.
Hi-Fi Hops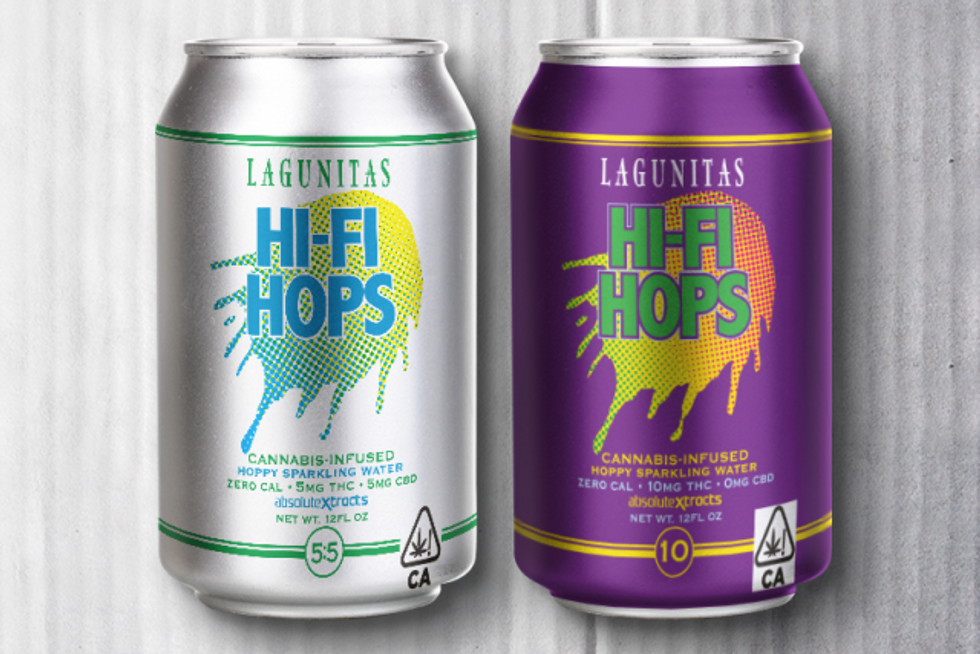 Lagunitas "Hi-FI Hops"
Lagunitas, a US craft beer company owned by Heineken, has taken the plunge into the edible marijuana market. The newest addition to their beverage line, "Hi-Fi Hops", is a non-alcoholic, cannabis infused sparkling soda that contains 10mg of THC. You do not need a medical marijuana license to purchase this product if you live in California, where adult use cannabis went into effect on January 1st, 2018.