Ghost was founded in 2015 on the idea of building the perfect convection vaporizer. The fruit of their labor was the MV1, a handheld dry-herb vape that looks like something out of Star Wars. While Ghost is still a relative newcomer, they're making big waves in the vape world, so we decided to give the MV1 a try. As always, we rated it on affordability, design, heat control, battery life, and how it feels to smoke.
Affordability/Design
The MV1 costs $295, placing it firmly in the luxury category of dry herb vaporizers. Though it's a bit pricey, you'll know where that extra money went when you load it up and smoke from it, and it compares favorably to other vapes in that price range, such as the PAX and the DaVinci IQ.
From a design standpoint, the MV1 looks like some kind of futuristic hand grenade, one that Captain Kirk might have attached to his belt. The front portion contains a small compartment where you can load your dry herb and the mouth piece is retractable. To use it, you simply tap the front button three times to turn it on. Hold the button on the back until it vibrates, and then take a hit. The device has some weight to it, and the herb compartment can be a bit tough to close, but overall the design is extremely sleek.
Design score: 9.5/10
Affordability score: 7/10

Heat Control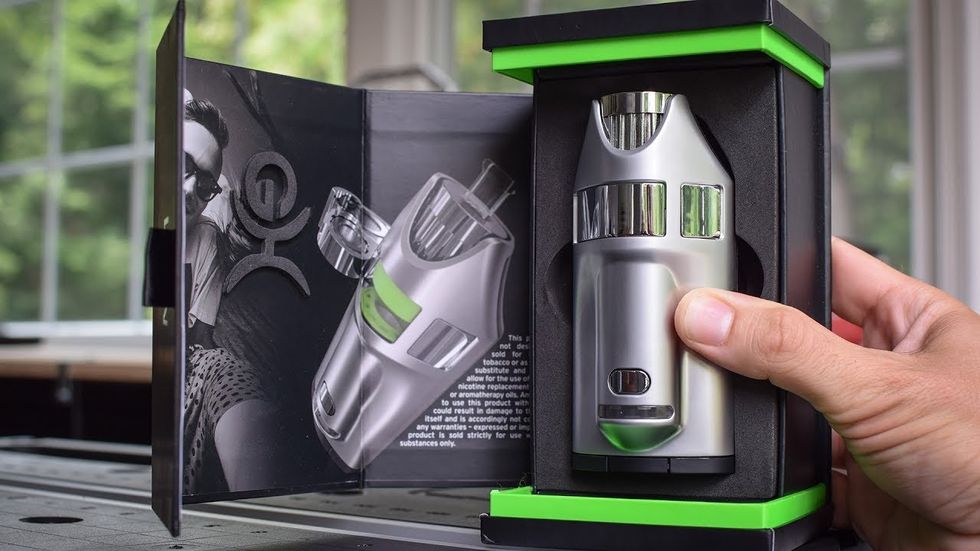 The heat control on the MV1 is incredible. In fact, Ghost designed a smartphone app that allows you to control the specific temperature from 140˚C to 250˚C. On top of this, when you finish smoking, you just turn the vape off. When you want another hit, turn it on again, and it's ready within seconds. It never feels hot in your hand and the plastic mouthpiece won't burn your mouth. Ghost has truly mastered the art of temperature management.
Heat control score: 10/10
Battery Life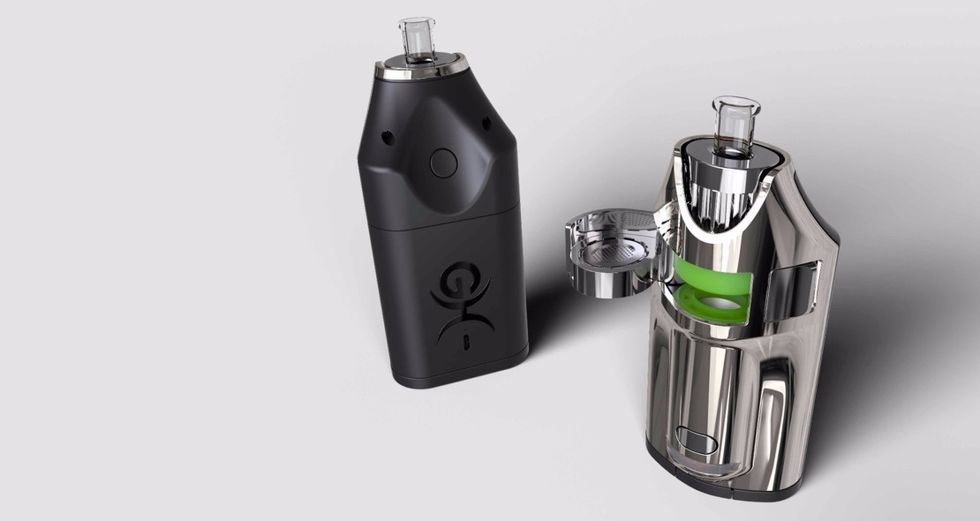 The battery life on the MV1 leaves nothing to be desired. I was able to smoke it two nights in a row on a single charge. It charges via USB 2.0 to a Micro USB and can be plugged into most power bricks and laptops. According to the manual however, it's important to fully charge the battery before your first use, as opting not to do so could result in a permanently weakened battery life. Bottom line, read the instructions before you smoke.
Battery life score: 9.5/10
Smoking Experience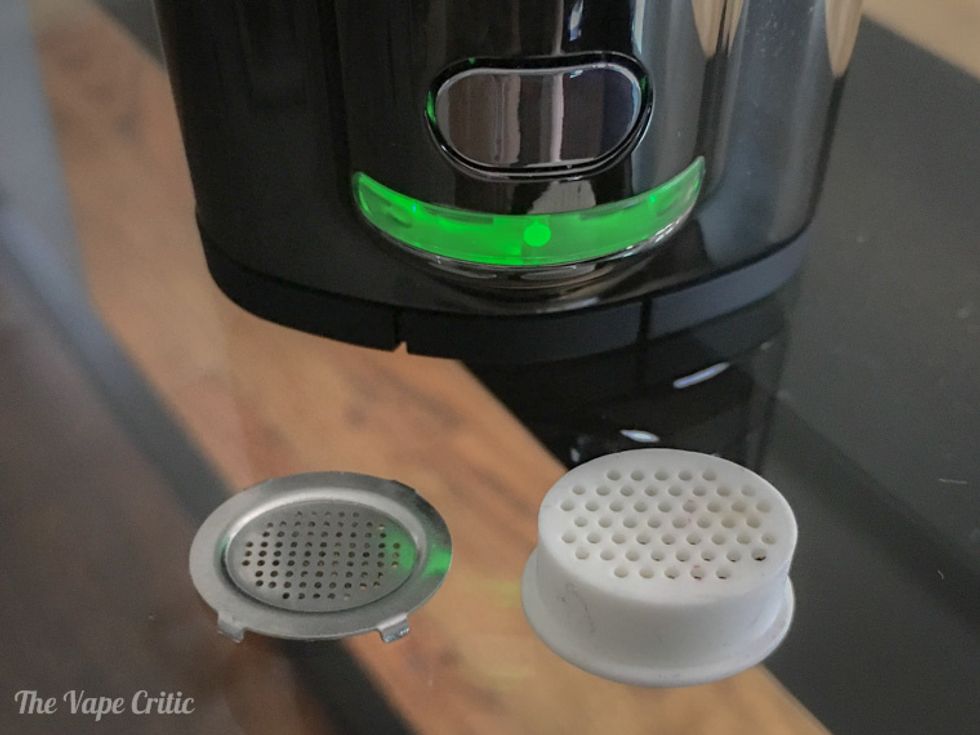 The MV1 offers its users total control when smoking. With huge hits, one could conceivably clear the chamber in a few puffs, but it also leaves you the option smoke slowly and savor your weed. Either way, you'll be able to get vapor in every hit. The chamber is a little bit small, and would probably need to be replenished several times to get through a large smoke session, but for personal use, it provides the space for a perfect single portion. The chamber is also removable, making it easy to clean.
One small problem however, is that the lid for the chamber is metal, and has the potential to burn users who aren't careful. Always wait a few minutes to let the device cool down before opening it up and adding more weed.
Smoking experience score: 9/10
Verdict
While, the MV1's incredible heat control is a marvel in its own right, the device is far from just another convection vape. Its sharp design and long battery life, combined with its ability to provide several strong, prolonged hits per load, makes this device an instant standout. The chamber is a bit small, holding only about 0.1g of weed, but if you're smoking alone, this gives you the ability to smoke efficiently, wasting not a single bit of herb. It's hard to come up with anything negative to say about the Ghost MV1. That's probably a good sign.
Final score: 9.5/10