CBD Condiments – Take Your Dishes Up A Notch
By: Melissa A. Kay
Feeling saucy? CBD is now a popular ingredient in recipes that are already delish. The CBD won't add much flavor, but it's the feeling it brings that has folks asking for seconds. While you may think putting CBD in food sounds funny, folks are eating it up but the forkful. Give CBD condiments a try for a dash or two of CBD's benefits for breakfast, lunch, or dinner. Hunger-meets-health when CBD is on your plate.
Ganga Juice – 100mg CBD Infused Hot Sauce
If you take your scrambled eggs spicy and taco night isn't complete without plenty of heat, Ganga Juice is your go-to hot sauce for flavor with fire. The cannabis-infused oil paired with sun-ripened peppers creates a zesty taste that's too tempting to skip. Sprinkle it on when your palate needs a pick-me-up.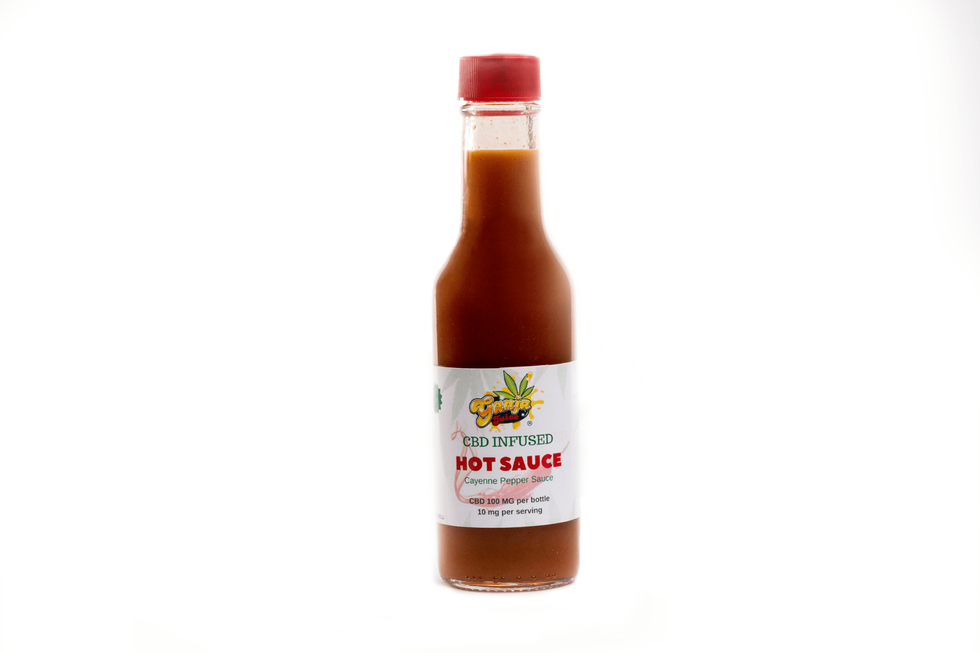 Cajohn's Burning Desire CBD Hot Sauce
For another twist on hot sauce with a CBD kick, Cajohn's Burning Desire CBD Hot Sauce is worth a splash. While this hot sauce gives your tongue a tingle, there's also a sweet side, thanks to the pineapples, guava, and papaya in the mix. High-grade CBD oil rounds it out for a savory-sweet condiment that's unique in more ways than one.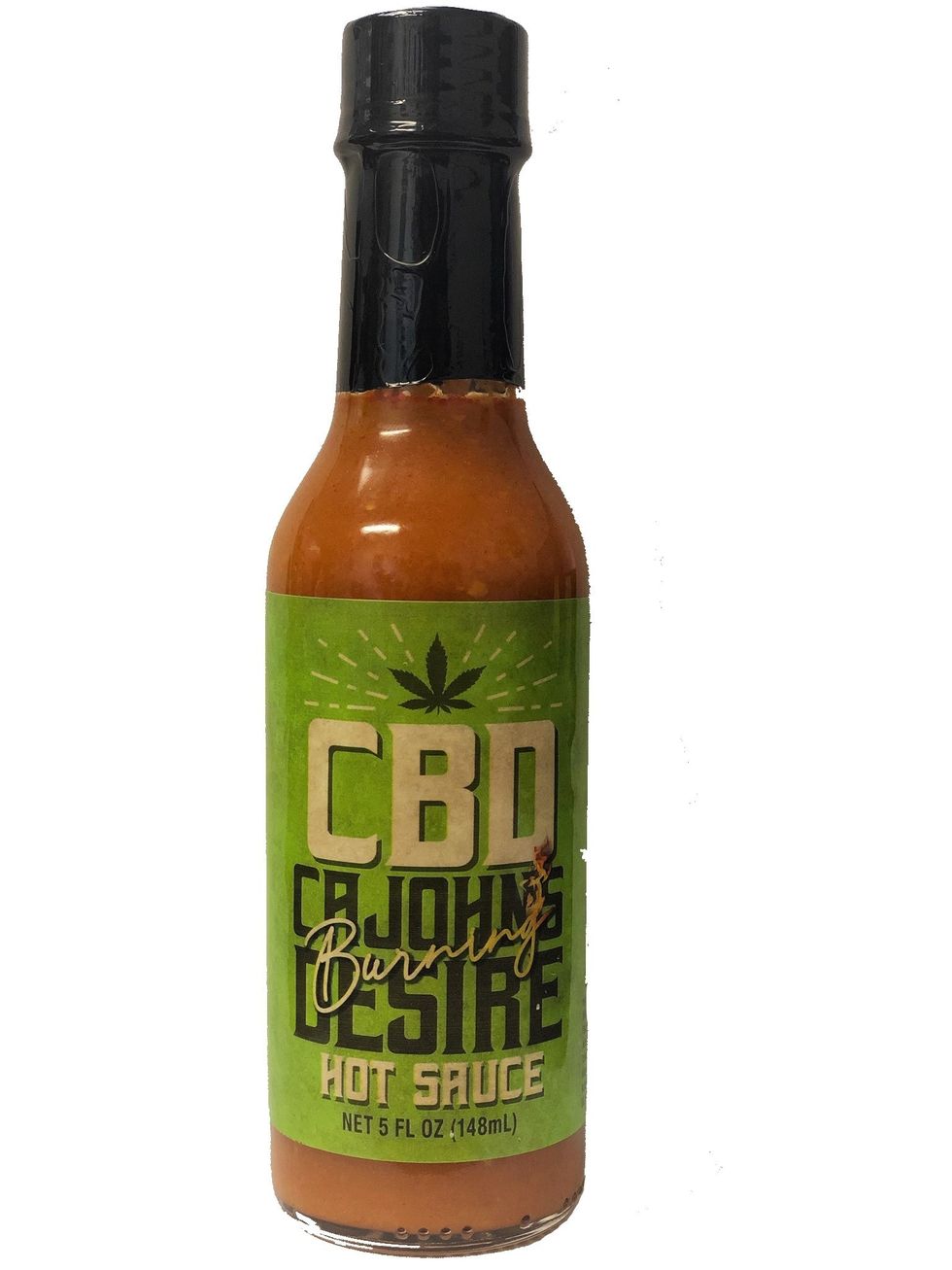 grön CBD Chocolate Sauce
For those with a sweet tooth and a craving for all-things chocolate, grön CBD Chocolate Sauce is just the topping to satisfy the temptation. Made with the highest quality ingredients like Fair Trade cocoa powder and organic hemp extract, this rich chocolate sauce will make your sundaes spectacular and fancify your fruit salad. Just imaging what it'll do to a milkshake. Your mouth is watering, we know.
Lorax Labs Cannabis Sriracha
Sriracha always adds a scrumptious serving of spice to any dish, and folks who love the unique taste use the condiment regularly, if not religiously. Food is basically bland without a dash or two, and Lorax Labs knows a good thing when they see it. Adding 400mg THC per every two ounces of the condiment gives each serving a generous dose, so those who indulge get everything they've bargained for…perhaps more.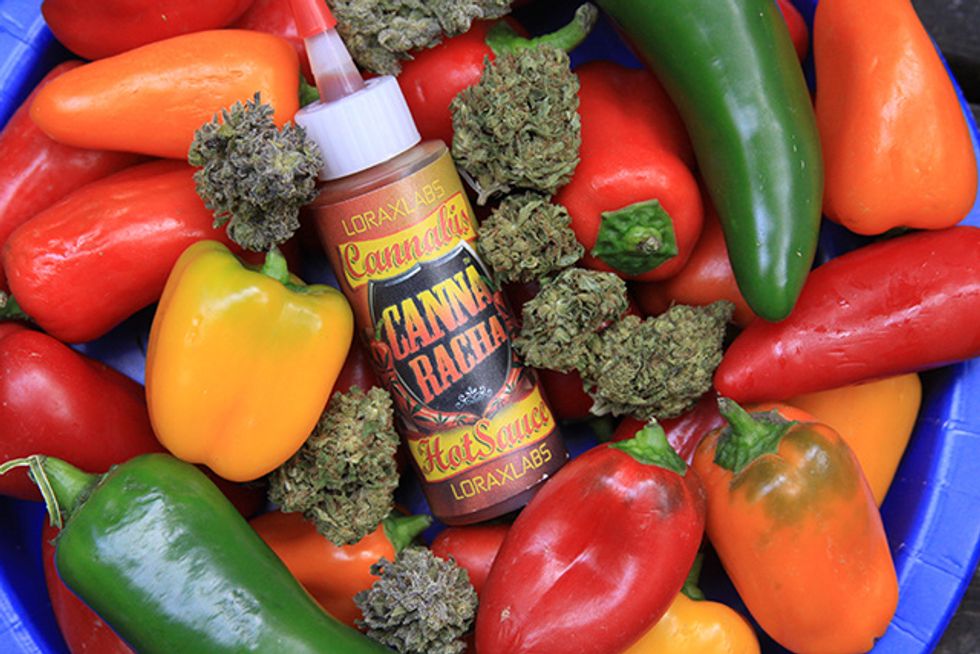 DIY! Mustard And Ketchup
Give your basic burgers and franks a gift when you whip up your own CBD mustard and ketchup. Yes, you can do it, even if you're all thumbs in the kitchen. Your barbeques will be better than ever when the food is flavored with your very own CBD condiments. Feel free to brag when your guests gobble everything up. Lauren Gaw has two easy-to-make recipes for the two classic condiments, each which includes cannabis olive oil to add that extra elevation.
Take your food to new heights with CBD condiments. Along with plenty of punch, the CBD will give your mind and body an all-over awakening. There's always a new way to get CBD into your system, so why not get your fix with flavor?
Return to FindKarma for more info like this as well as news, stories, products, and other cool CBD-related stuff you're sure to enjoy. 'Till then, compliment your food with CBD condiments!