Bella Hadid is part of the legion of legacy models climbing their way to the apex of the industry.

---
Each runway season, a budding model stumbles their way across the stage on colt legs, ascending the ladder from the foothold granted by their inherited pretty privilege. How can we even keep track of them all? Kaia and Presley Gerber of Cindy Crawford pedigree; Miles and Sofia Richie of Lionel Richie lineage; Iris and Rafferty Law of Jude Law and Sienna Miller; and of course the KarJenners … but we are not getting into them.
Bella and her sister Gigi are one of the most celebrated duos in fashion. They are far more than lovely faces with good genes. They're hard-working, socially conscious, and savvy about appearing vulnerable to the media. Theta is refreshingly outspoken about mental health, the pair's lives and challenges, as well as global issues.
As Palestinian women, they're quite vocal about the crisis in their home country. Gigi pledged to donate her fashion week paycheck to help with the catastrophe in Ukraine and support people in Palestine whose land is also being occupied. Similarly, Bella is committed to advocating for people with mental health struggles by talking about her own. Bella uses her platform and visibility to uplift other people who are also contending with these difficulties.
All About Bella
In a recent Vogue cover story, Bella bravely addressed her susceptibilities and opened up about her history with mental illness, her various diagnoses, and how she copes with the stressors that accompany a job in the spotlight.
As the daughter of two successful, public figures, Bella has battled the pressures of living up to the world's expectations of her since she was young. Top that off with having a gorgeous, all-American prototype for a sister,. So growing up, Bella felt like the ugly duckling. Looking at her now, that's simply impossible to believe. However, Bella's mysterious, sexy, confident model persona is mostly to keep up appearances. She's dubbed this version of herself her armor, something she puts on like a costume to keep her safe. Sure, it may help shield her emotions, but according to Vogue, this "armor may protect her, but it has also isolated her."
However, Bella bares all in her latest feature. "I was the uglier sister. I was the brunette. I wasn't as cool as Gigi, not as outgoing," she recalls. "That's really what people said about me. And unfortunately when you get told things so many times, you do just believe it. I always ask myself, how did a girl with incredible insecurities, anxiety, depression, body-image issues, eating issues, who hates to be touched, who has intense social anxiety — what was I doing getting into this business? But over the years I became a good actress. I put on a very smiley face, or a very strong face. I always felt like I had something to prove."
With these astounding disclosures, Bella reveals that what seemed to be a privileged upbringing was actually filled with comparisons, insecurity, and deep sadness. Her candor proves that not all that glitters is gold. The model struggled with everything from ADHD to anorexia, but said there is light at the end of the tunnel for anyone in the same situation. "I was on this calorie-counting app, which was like the devil to me … I'd pack my little lunch with my three raspberries, my celery stick. I was just trying, I realize now, to feel in control of myself when I felt so out of control of everything else." Although her outlook has changed, she still wrestles with trauma from her earlier years. "I can barely look in the mirror to this day because of that period in my life."
However, while Bella acknowledges her growth and how much she's evolved over the past few years, there are things she regrets that can't be undone. Namely, a nose job she got when she was 14.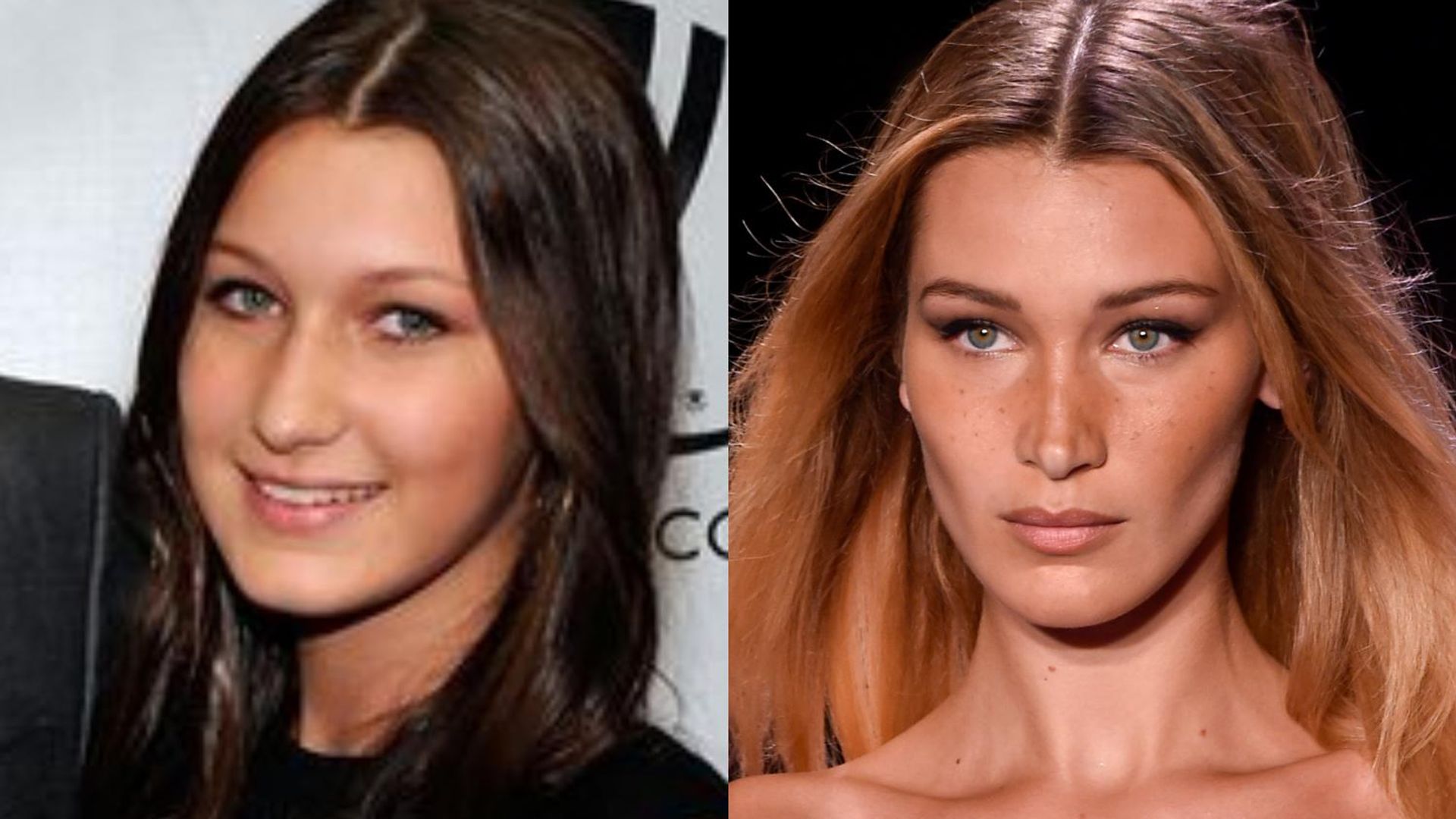 Yes, you heard that right. At just 14 years old, Bella's mother, Yolanda Hadid, co-signed a nose job. Yolanda has recently come under fire as footage from old episodes of The Real Housewifes of Beverly Hills captures her relationships with her daughters. Over the course of the show, snippets have emerged of Yolanda perpetuating negative body image and making out of touch comments about her daughters. Notably, she made Gigi quit her successful volleyball career because she didn't want the budding model to look too "masculine," or, more startlingly, "like a lesbian." Yolanda was also caught forbidding Gigi to eat cake at her own party, and putting pressure on Gigi's career.
It follows that Bella felt the same constraints, especially since she felt like the lesser sister. This culminated in that nose job she had at 14. She was merely trying to fix and control her face to get a handle on her insecurities. But this didn't work the way she expected. Here it is, years later, and with all the personal growth she's made, she now regrets it.
Over the years, people have speculated about Bella's cosmetic procedures. Until now, she's constantly dismissed them. But only in this feature did she finally admit to getting her nose done. Part of her previous denial was shame. "I wish I had kept the nose of my ancestors," she says. "I think I would have grown into it." Yet, she still refutes any other rumors about fillers and facelifts. As she continues to evolve, Bella has learned to take pride in everything natural from wellness to beauty.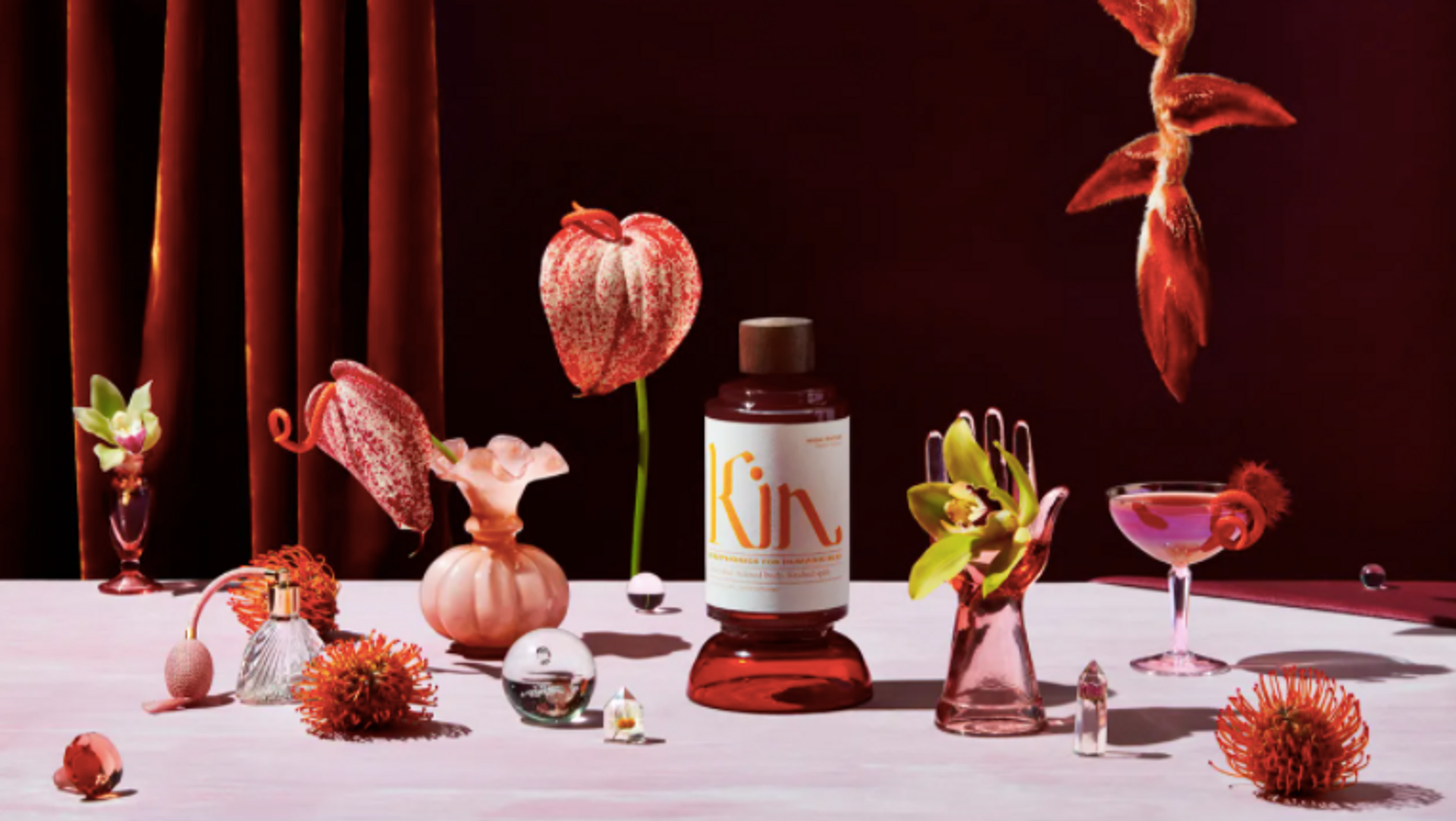 About Kin Euphorics: Is It Worth It?
After years being ruled by insecurity, Bella now prioritizes being in tune with herself. This inspired her to co-found the business venture, Kin Euphorics — a line of adaptogen and CBD drinks that help raise your vibration naturally. Kin helps people "commit to living with love, gratitude, compassion, and embrace the beauty that you see emanating from within."
Kin is a non-alcoholic experience designed to transform the world's oldest social ritual — drinking — into an act of conscious connection with yourself, your closest kin, and the universe. Kin's functional formulas and euphoric actives conjure cosmic energy and welcome inner peace and contribute to a 100% daily serving of feel-good vibes.
According to Kin, their line of products draws from traditional adaptogens and ingredients from other parts of the world to "bring more consciousness, more nourishment to the social rituals of the Western world . . . This is not about replacing alcohol," they say, "it's about giving people more time to fill their life with meaningful things."
But is it worth it? Kin Euphorics has made a name for itself partly due to Bella's name. And while the cool-girl beverage certainly looks good in your fridge or on your bar cart or it's a tad pricey for every day enjoyment.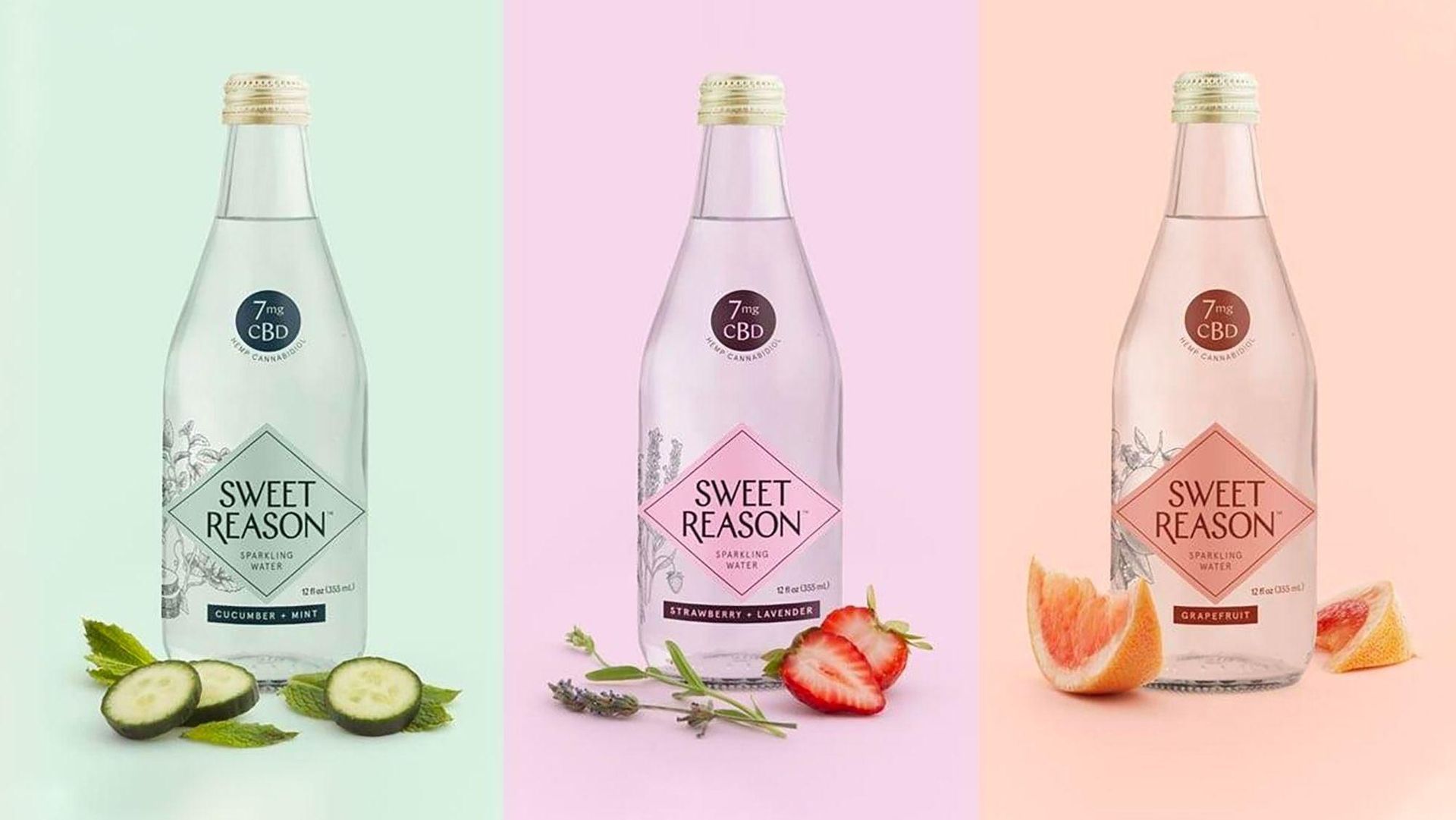 What We Recommend Instead: Drink Sweet Reason
While I adore Kin Euphorics' mission, I do not love the price tag. The pursuit of your most authentic, intuitive self is always a good one — but it shouldn't wipe out your bank account.
A more affordable option is Drink Sweet Reason, a Brooklyn based CBD beverage company that focuses on wellness and women. According to Drink Sweet Reason, their mission emphasizes that mental health is as important as physical health.
Their innovative hemp and cannabis-based beverages bring the health benefits of cannabinoids into the mainstream. Because what is life without beverages? With Drink Sweet Reason, journey into the night with a powerful blend of calming herbs, adaptogens, + 30mg of broad-spectrum hemp CBD. Their high-quality ingredients and affordable price point will make you feel fine about drinking all day, every day.
Plus, they're not just good for your health, Drink Sweet Reason donates 1% of every Sweet Reason purchase to a nonprofit of your choice, with an emphasis on mental health initiatives because the health of our minds should be top of mind.
Save even more with 10% off sitewide. Explore mindfulness and wellness now.
With this small action, maybe we can all be just like Bella Hadid. Perhaps not in the shallow ways we've been taught to value. Those external pretensions all seem to be a lie, anyway, Bella says. Isn't it time to take action in the pursuit of self love, mental clarity, and holistic wellness.