CBD is typically thought of as something that helps with relaxation rather than as a passion booster. However, CBD-enhanced intimacy products are slowly and surely becoming a bigger category in the ever-widening CBD market.
We know that THC can increase libido, particularly for women, but how can the cooler, calmer, and more accessible CBD help? We interviewed Raven Faber, an engineer and the founder of EngErotics, to learn a little more about how CBD can enhance intimacy, whether alone or partnered.
How CBD Improves Sex
One of the greatest barriers to sex is anxiety (and even basic nervousness!), so CBD's ability to alleviate nerves is its most broadly helpful benefit.
"CBD helps to promote an overall feeling of relaxation and release. Many of us have a hard time getting out of our own heads so that we can get in the mood," explains Faber. "The soothing and relaxing effects that CBD has on the brain and body result in being able to let go, lie back, and really get into intimate playtime."
However, its benefits can also help with more specific issues connected to sex, and CBD may be especially effective as a pain-reliever and inflammation-fighter. "Those who suffer from conditions that make having sex a painful experience often find CBD to be quite beneficial in helping them have a pleasurable and pain-free experience," says Faber. People suffering from vaginismus, in particular, have been turning to topical CBD to help.
Finally, topical CBD could just be a simple pleasure-enhancer. "CBD encourages the flow of fresh, oxygenated blood into whatever area it is applied by means of vasodilation. This means that when it's applied to the genitals, natural lubrication and sensitivity are enhanced," explains Faber. "For many people, using CBD during intimate play serves to enhance what's already there. For others who may struggle with sensitivity and lubrication, CBD can help give their body a bit of a nudge in the right direction. "
"[CBD] is also great for masturbation!" Faber adds. "Whether you're playing by yourself or with a partner, don't forget to add your favorite intimacy device into the mix. CBD and adult toys go really well together and can easily take your sexual experience to the next level."
What's the Best Way to Use CBD for Sex?
The way you choose to use CBD to enhance your own sexual activity wholly depends on your individual needs. Faber encourages figuring out what works for you through trial and error.
"Some people swear by topicals before and during sex, and others like to do a bit of vaping or incorporate edibles into their intimacy. Others like to use a few of these at the same time," she says. "What works well for you may not work at all for the next person, so I would highly encourage a good bit of sexual due diligence in your quest to finding that sweet spot in using CBD to enhance your sex life."
Faber's company also formulates CBD-infused intimate oils, so we were curious about how those can influence sexual activity and how they differ from traditional topicals.
"Intimate topicals need to be formulated in such a way that they can be safely applied to sensitive areas and mucous membranes, which are much more likely to become irritated and inflamed," explains Faber "This is especially true when it comes to vaginal use, since it doesn't take much to create an environment for a bad infection."
How to Select Intimacy-Safe CBD Products
"Always do plenty of due diligence on the CBD products that interest you," is Faber's final suggestion. "There aren't any rules, laws, or regulations that hold manufacturers accountable for the safety, quality, and efficacy of the products they create. What's printed on the label may not be what's actually inside the bottle, so it's important to be informed."
It's important to understand the difference between full-spectrum hemp and CBD isolates as well as how different delivery methods for CBD work. Brands should be transparent about how their CBD is sourced and should make their Certificate of Analysis readily accessible at the point of sale.
CBD Intimacy Products to Try
With safety in mind, here are some great CBD intimacy products you can try to boost your sex life! Please note that since most of them are formulated with oils, they can't be used alongside latex condoms.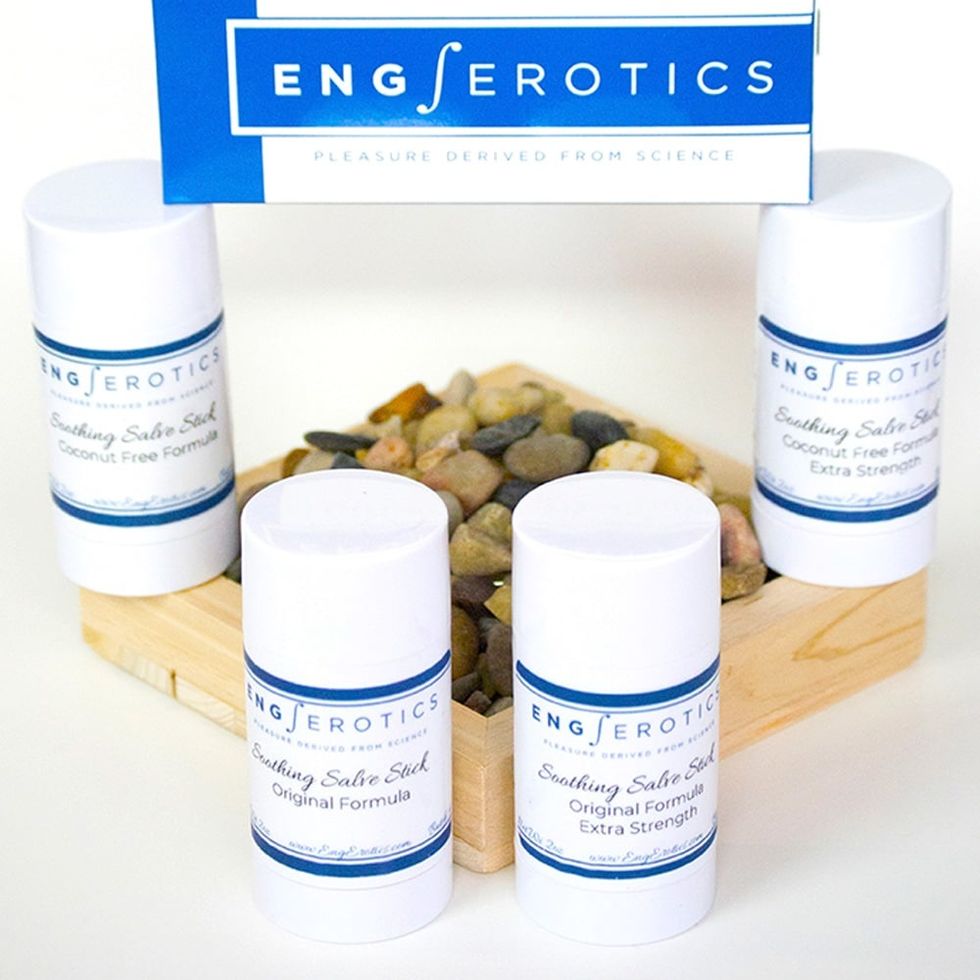 EngErotics
These little CBD sticks are a nice alternative to traditional oils. They're solid at room temperature, but they melt on contact with the skin to deliver the potent relief of 500 or 1000 mg CBD (depending on the strength you choose). They can be used like traditional topicals for targeted relief, but more importantly, they're formulated to be appropriate for intimate play.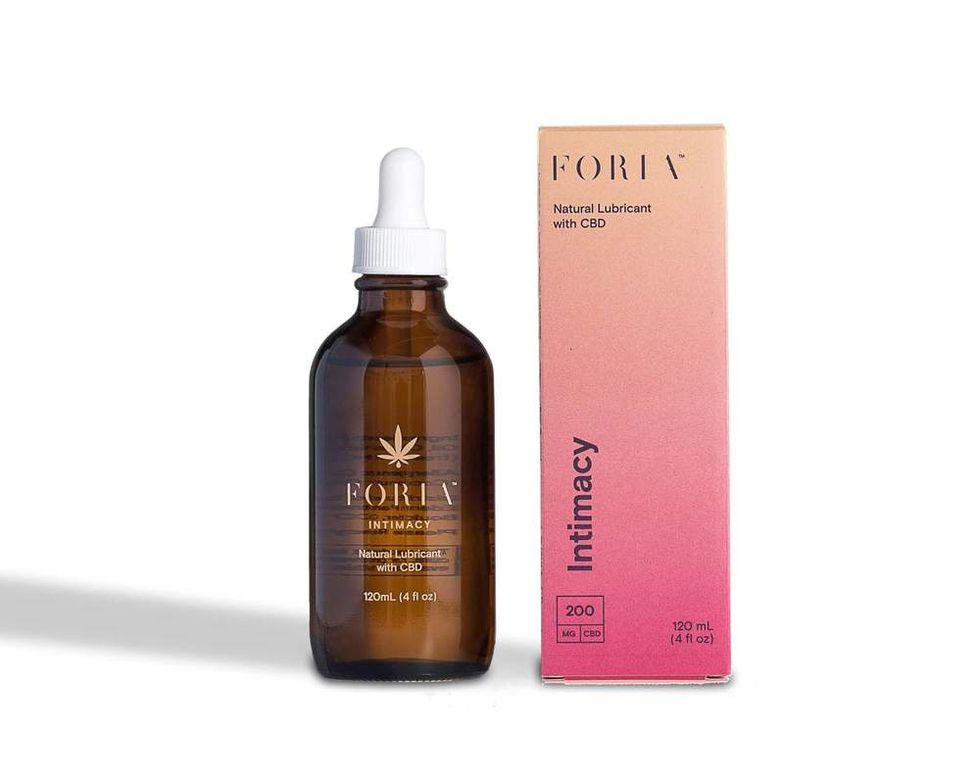 Foria
This CBD lubricant is another great option! The formula is quite simple: just 200 mg of broad-spectrum CBD in an MCT coconut oil base. The formula is safe to ingest, so it can be used to enhance all kinds of play or it can double as a sublingual CBD oil.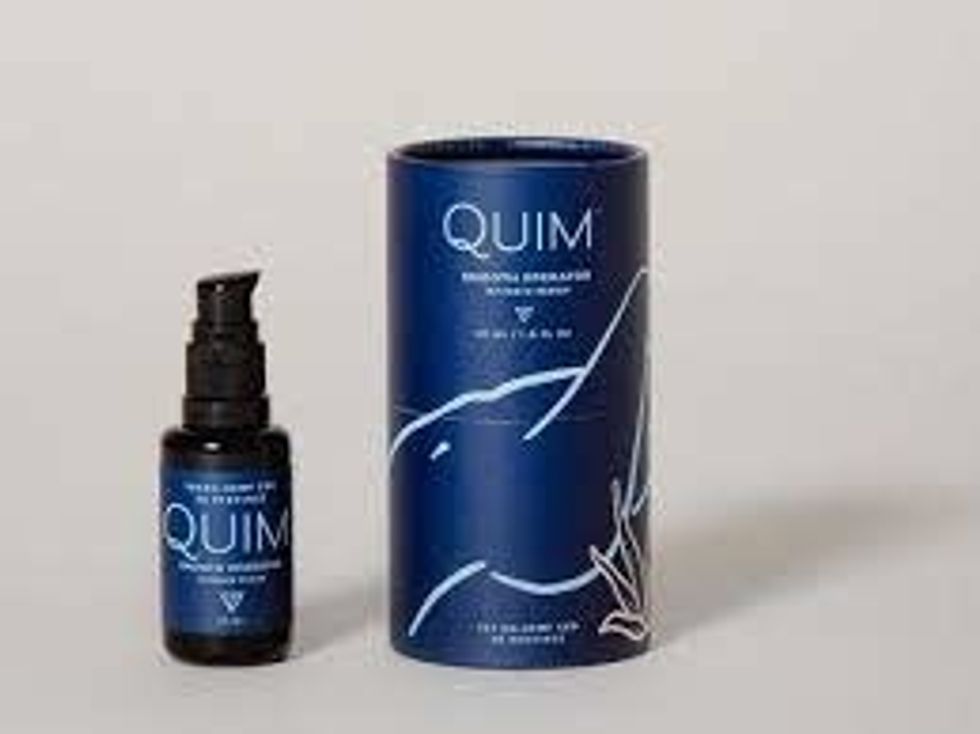 Quim
CBD is oil-soluble, so finding latex-safe options isn't easy. Quim managed to formulate this 100 mg CBD formula in an aloe vera base, so it's light, non-greasy, and most importantly, it can be used with condoms.