Xzibit, rapper and star of MTV show "Pimp My Ride", was recently sued in court over his "Brass Knuckles" brand THC vape carts.
The class action law suit was brought by a man named Ignacio Lee, of California, and has been steadily growing with more affected users.
Lee, who lives in a state where recreational cannabis was recently legalized, claims he began feeling sick after using the carts.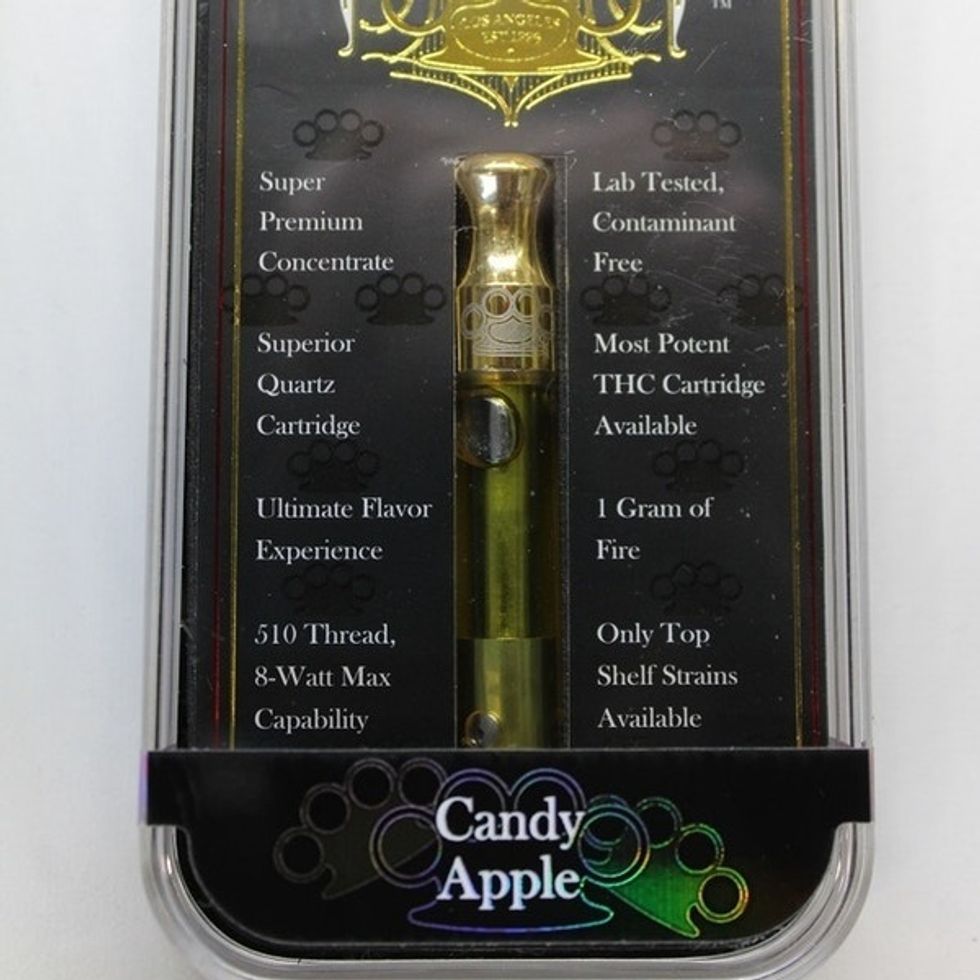 Brass Knuckles Vape Cart
While legal weed is being vended all over California, the strict lab testing guidelines required by law don't go into effect until July 1st, 2018.

Now that many companies are gearing up for the change in law, reports have been coming out with less than positive results.

In fact, the overwhelming majority of brands tested were positive for pesticides and mold.
Lee said that six months after he began using both the "Candy apple" and "Sour Diesel" cartridges he began to experience headaches, fatigue, chest pains and dizziness.
He also had trouble breathing, which lee claims persisted until he discontinued use of the Brass Knuckles carts.
After experiencing these symptoms and believing the culprit to be the vape carts, Lee had the contents of one of them tested.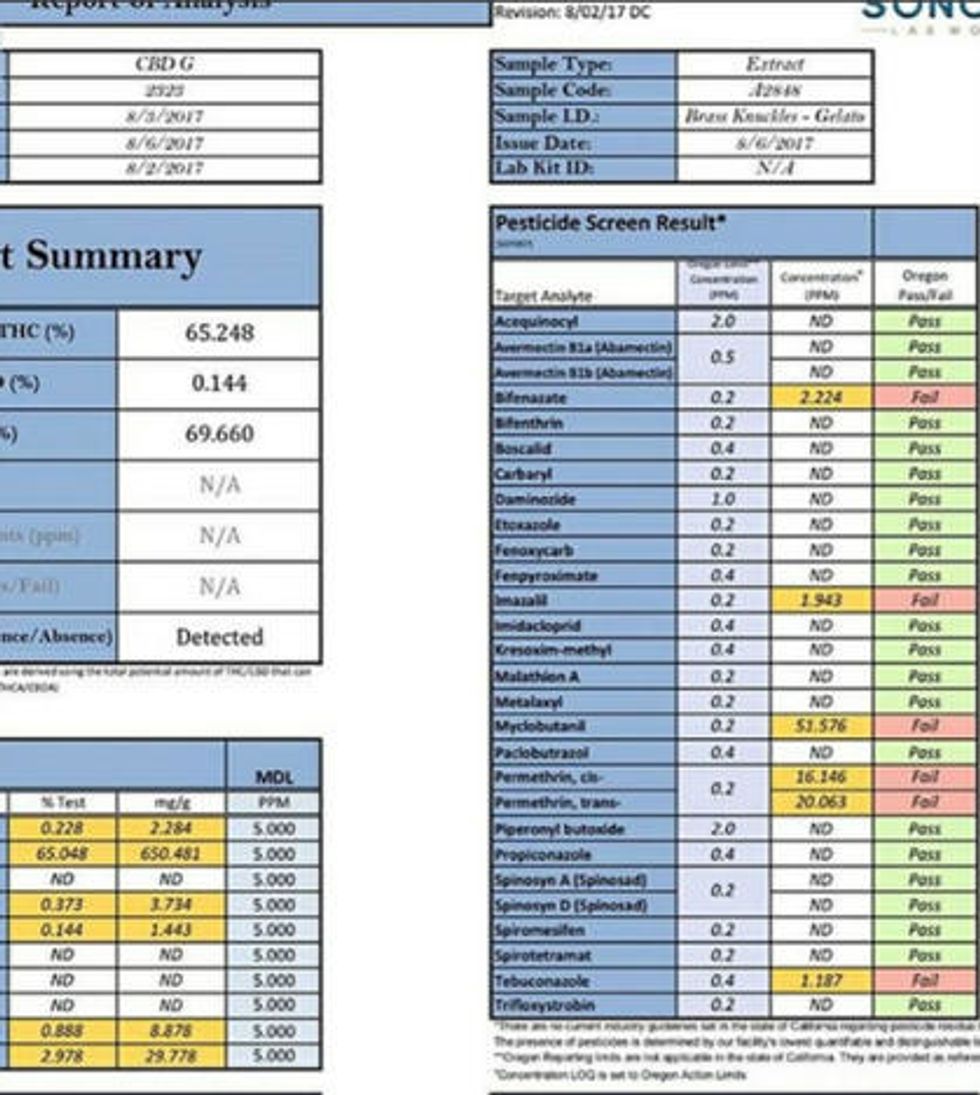 Lee's test results.Credit: CaliforniaWeedBlog
According to the results of his independent lab test, first leaked by CaliforniaWeedBlog, it was positive for "detectable levels" of pesticides in multiple categories.

While it may seem like an open and shut case, the truth is Brass Knuckles may have had no prior knowledge of the contaminated products. Being such a large brand, they must get their cannabis from a multitude of growers across the state, which caused them to use contaminated starting material to make their carts.
Prior to Prop.64, which legalized cannabis in California, growers were not required to test their weed for pesticides. That all changed in January when the recreational market opened for business.
The lab that tested their vape cart line, SC labs, claims that because the rules did not require pesticide testing for all products prior to prop 64, lots of businesses are realizing they are going to be in trouble come July.
Lee claims that he saw Xzibit promoting his Brass Knuckles brand as "COMPLETELY pesticide AND contaminate FREE" on his Instagram account. Because of those claims and his celebrity, Lee felt it was safe to use Brass Knuckles products.
The question on a lot of people's minds today, is how will the California recreational market handle the shortage of product as a result of the July 1st deadline?