"I've found that CBD supplements are a simple way to enhance my own health and wellness, especially when it comes to managing the stresses of daily life. I set out to create the most delicious CBD products on the market, drawing inspiration from some of my favorite recipes and flavor profiles from my greenhouse and gardens." - Martha Stewart

Back in February 2019 Canadian cannabis industry powerhouse, Canopy Growth, announced a new celebrity partnership with celebrity chef and designer Martha Stewart.

Canopy Growth CEO, David Klein, made the following statement regarding how the company made the decision to bring such a well-known household name into the fold of their exponentially growing cannabis company.
"We bring what I think is best-in-class industry science and research to create really effective, high-quality, safe products. And Martha brings that connection with the consumer and the ability to create amazing flavors, as well as an appropriate value proposition for the consumer set."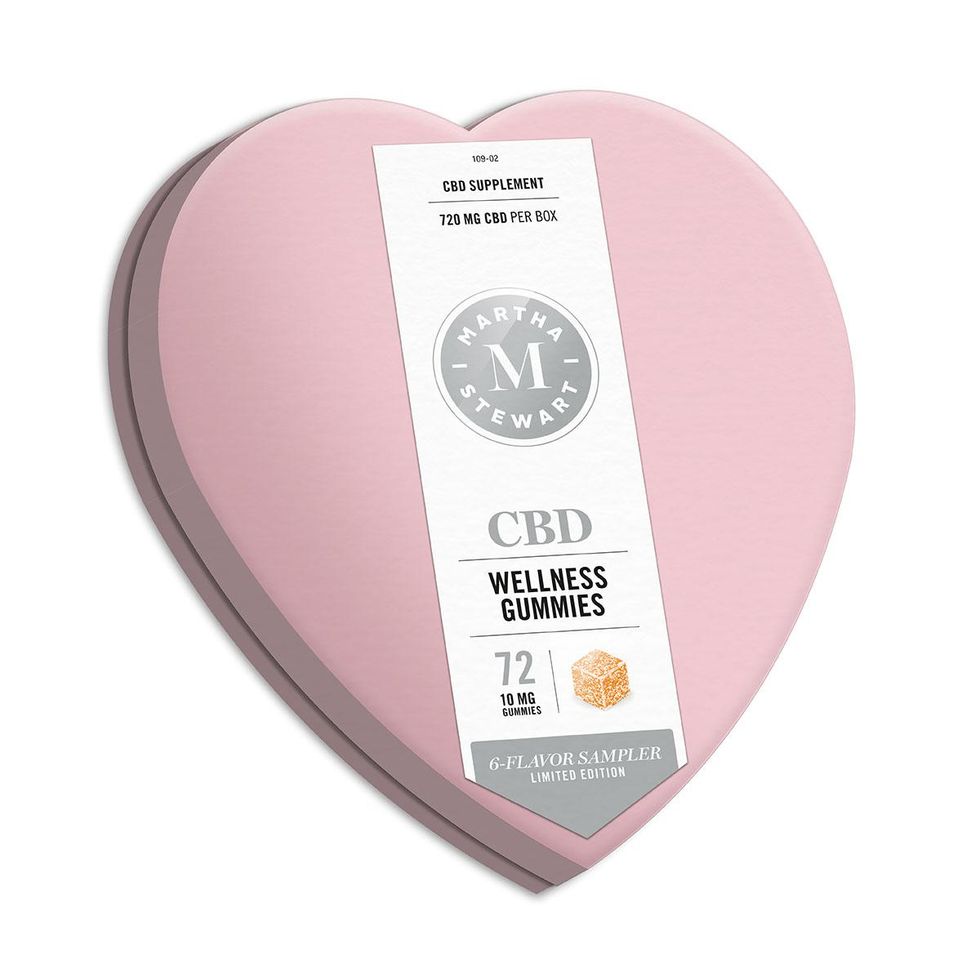 Valentine's Day CBD Gift Box
What Kind of Products Are Available?

The initial launch of her new line of CBD products included soft gels, CBD infused oils as well as edibles commonly referred to as "Wellness Gummies." With a choice of either berry medley or citrus medley, consumers can purchase a set of 10mg gummies that retail for $34.99.
CBD Soft Gels are 25mg per piece and also available in select flavors for $34.99.

CBD Tincture contains 750mg of high quality CBD and is available in the following three varieties, unflavored, blood orange or meyer lemon.

Where Can I Buy These Products?

If you are ready to take the plunge, you can head over to the canopy growth shop and start selecting your new CBD today! Click on this link and order your Valentine's Day gift today before it is too late!