The retail cannabis market in Massachusetts suffered an extremely slow roll out but is now beginning to really takeoff! One of the most notable product lines is called Nature's Heritage, which was brought to the market by MariMed, Inc. and Kind Therapeutics in late 2018.
This branded line of organic cannabis is the end result of years of effort into developing the perfect flower and user experience. By seeking out the best genetics from all over the world, Nature's Heritage cannabis products are now produced from genetically pure strains. All of their marijuana is grown at the Kind Therapeutics USA state licensed cultivation facility in Hagerstown, Maryland.
Kind Therapeutics also has a production facility that manufactures THC and CBD infused products and then distributes them all over the state of Maryland. In return, MariMed handles all oversight and management of the facility, including all of its operations and employees. Kind Therapeutics is now operating in Massachusetts and Maryland with plans to expand further into 2021.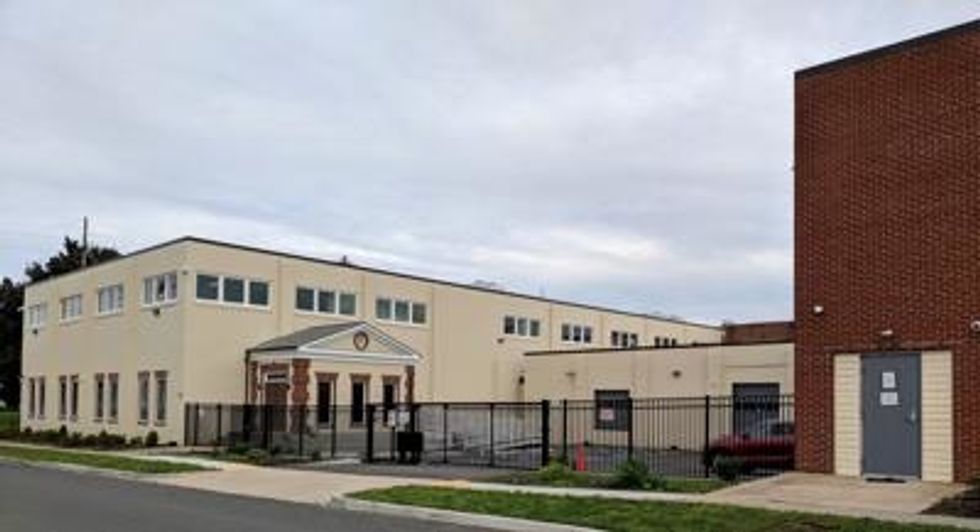 Kind Therapeutics USA - Hagerstown, MD.
After several years of continuous growth and expansion, MariMed is now considered a leading multi-state cannabis and hemp operator focused on health and wellness. In a press release earlier this week, MariMed announced the launch of a new line of solventless concentrates under its Nature's Heritage brand.
Live rosin is a highly concentrated solvent-free cannabis hash oil where terpenes and cannabinoids are largely preserved from the natural plant. These Nature's Heritage concentrates will be available in rotating varieties of sativa, indica, and hybrid strains.

"Our live rosin concentrates will provide the best option for the most discerning cannabis consumers and patients in Massachusetts," said Ryan Crandall, Chief Product Officer and SVP sales at MariMed. "We made a strategic decision to produce this ultra-premium product based upon strong demand for solventless, flavorful, pure, and potent cannabis concentrates from a growing group of consumers. Adding live rosin and other advanced concentrates to our product portfolio will significantly expand our market share and revenue going forward."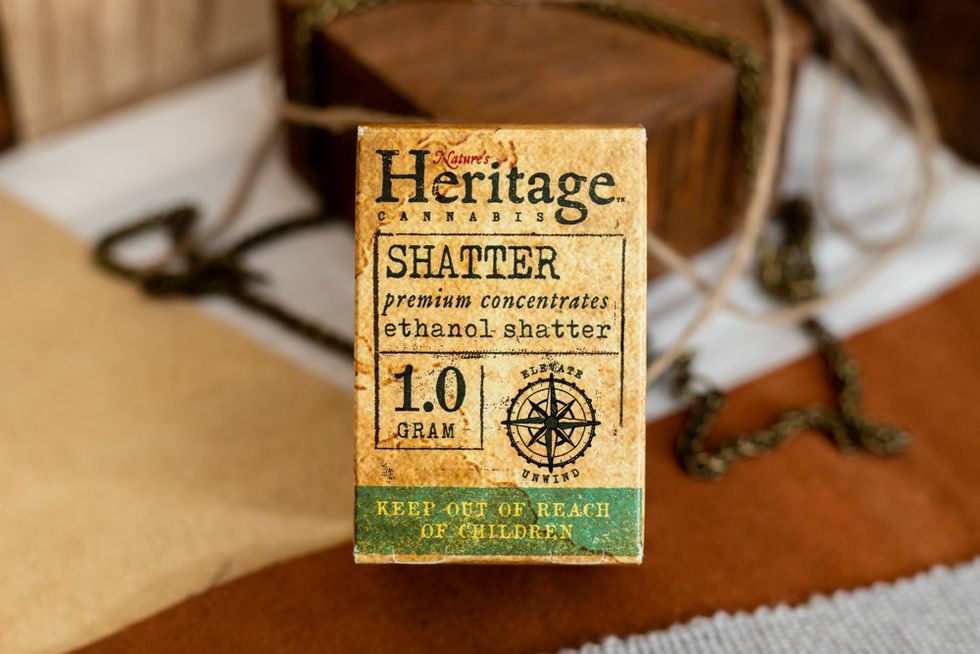 Nature's Heritage Live Rosin
Sebastian Pollack, Product Engineer at MariMed, added, "The process of creating live rosin cannot be rushed. Our proprietary process starts with the very best Nature's Heritage flower and requires a dedicated focus to produce a truly exceptional product. We are confident that this is the highest-quality live rosin consumers can find in Massachusetts today."

What Products Does Nature's Heritage Offer?

Flower: Both bulk and prepackaged. Their flowers are heavily coated in resin rich crystals of THC and CBD.
Concentrates: CO2 Wax, live resin, shatter, C02 terp sauce as well as budder.
Vape Pens: cartridges and mini pens, disposable pens that contain concentrated oil using methods to preserve as many of the terpenes and original profile of the strain as possible. Vape pens are one of the best selling cannabis products in both medical and retail markets across the country.
Extracts: tinctures, capsules,. topicals and RSO syringes. Pure RSO oil is 100% cannabis oil with all the cannabinoids of the plant, nothing stripped or removed. This is considered a full spectrum, whole plant extraction and is frequently sought out by cancer patients (there have been cases of significant and miraculous recovery in late stage cancer patients who attribute their recovery to RSO). RSO stands for Rick Simpson Oil, named after its creator Rick Simpson.
Nature's Heritage has already established itself as one of the top-selling and most sought-after flower brands in Massachusetts and Maryland. The Company is now building on this success with the launch of live rosin and additional products, including other concentrates, a variety of RSO products, vaporizers, and pre-rolls, coming to market over the next several months, all within the Nature's Heritage brand.
"Each product is stamped with 'Rooted In Excellence', which exemplifies how we have gone back to the basics of organic farming with these heirloom lines and carefully manage every step of the process from seed to sale. This ensures that patients can enjoy marijuana's full potential at its very best, purest state--free of pesticides and contaminants--as it was centuries ago, yet in convenient products that fit today's lifestyles and meet their medical needs," said Tim Shaw, MariMed COO.
It has been really interesting to watch Massachusetts tackle the issue of cannabis and jump directly into retail. Despite the fact that it has been a long, arduous process to get where it is today, it has gone pretty well and shows serious potential to be one of the more active markets on the east coast.
The next few months are going to be pivotal for the cannabis industry in the north, as New Jersey votes on adult-use marijuana in the upcoming November election. Industry experts predict New Jersey to be the domino that triggers a wave of legalization all the way up the coast.
Governor Cuomo is going to be facing extreme pressure to make good on his promise to legalize cannabis during his tenure at the head of New York state.
In the meantime, ENJOY Nature's Heritage!