2020 is turning out to be a much rougher year for cannabis infused edible maker Kushy Punch!
After losing their operating license following a raid by state officials, new information has come to light that could increase their financial liability to $500 million, a loss that could be hard to recover from.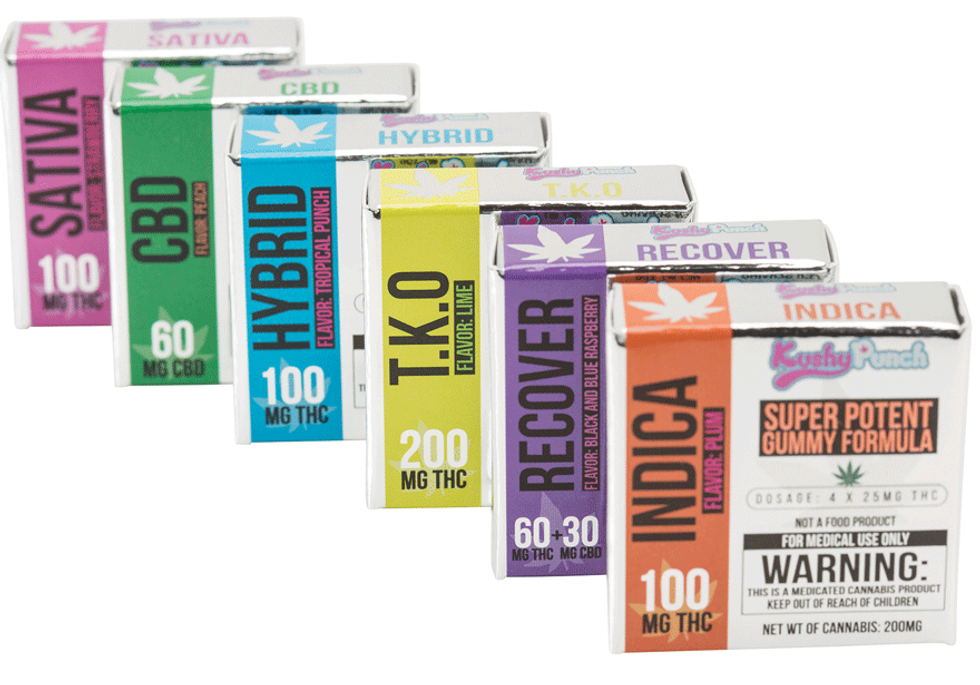 Kushy Punch THC-Infused Edible Gummy Candy
Last October, authorities raided a facility believed to be making cannabis infused products intended for the legal market.
Acting on a tip that illegal cannabis activity was taking place at the suspected manufacturing facility in Canoga Park, California, federal agents entered the premises on Oct. 2, 2019 and discovered what they estimate to be $21 million in goods, including 7,200 cannabis infused vape carts.

Kushy Punch, the manufacturer at the center of this complaint, has been a major player in the California cannabis market for the last twenty years.
According to the authorities, while the business did have two licenses in the state of California, the manufacturing facility that was involved in the raid did not have a license. However, it was being definitely being used to manufacture and store vape carts and edibles that were intended for the legal market.
It is alleged that Kushy Punch was illegally producing the goods in the unlicensed facility and then introducing the products back into the legal channels across the state.
The fines associated with this violation are enormous and can be up to 3x the value of the operating license, for each day that the violation occurred. Until recently, authorities believed that they had $21 million product and a time period that would warrant a fine around $64 million. However, new information has come to light that could drastically increase that number.
It is now believed that Kushy Punch had a much larger network that originally estimated and that they produced up to $64 million in product over the course of 18 months or 527 days. If found guilty of this violation, the fine would be $498 million. An unbelievable whopper of a number and one that could be very difficult to overcome.
What Now?

A civil lawsuit has been filed by the Attorney General of California on behalf of the state Bureau of Cannabis Control and Department of Public Health.
Both of Kushy Punch's license to manufacture and distribute cannabis products in the state of California have been revoked.
The owner of the formulas used to make their products is actively looking for another manufacturer to continue on with the Kushy Punch brand name.