Queens native, rapper, and star of Viceland's hit show "Fuck Thats Delicious". Currently on tour, promoting the release of his new album "Mr. Wonderful". His TV show, which airs Mondays on Viceland and has been renewed for a 3rd season (and is already underway), features Action trying many different types of cuisine all over the world while consuming large amounts of marijuana concentrate oil.
Bronson's love for weed and expensive glass once took his show to the Mothership Glass Shop, in Bellingham, WA, This episode saw the creators of one of the most expensive and popular glass companies in the world, Scott Deppe and partner Jake. C, cook clams in specially blown borosilicate glass (check out that episode for free). Also known as "Mothership Clams Cioppino", Action was able to lend his culinary skills to both these borosilicate masters for what ended up being a mighty feast!
While filming his newest season, Bronson was simultaneously on tour performing songs from 'Mr. Wonderful". Bronson's smile is infectious as well is his love for food and marijuana, which is apparent when you see how much everyone he encounters loves him. One of the coolest aspects of this show is that it focuses primarily on small businesses in New York. Bronson really goes out of his way to showcase shop owners you would never even knew existed and it is obvious how appreciative they are when you see their reactions during filming.
If you haven't already, you can start watching Monday nights on Viceland or at viceland.com.
F*CK, THAT'S DELICIOUS - *Season 3 Sneak Peek*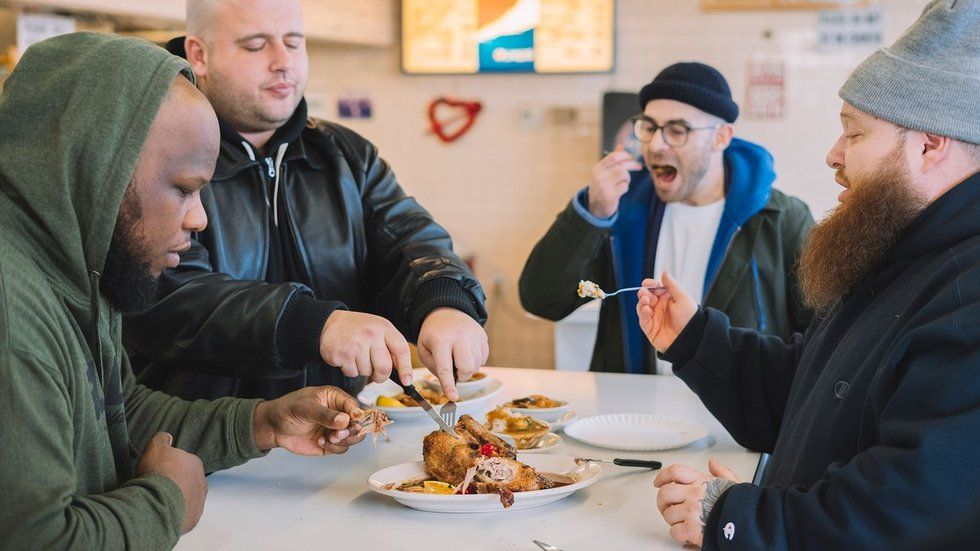 video.vice.com
A sneak peek at this coming season's F*CK, THAT'S DELICIOUS