What started out as a long shot of a medical marijuana program has quickly become one of the most lucrative in the country.
Since opening its doors in May of 2019, the State of Arkansas has consumed more than $143 million worth of medical marijuana.
To keep things in perspective, it hasn't been a steady or easy ride for operators and regulators across the state, starting out very slow in the beginning, but now the Arkansas cannabis market is continuing to grow exponentially.
In fact, 30% of total sales have taken place in the last two months of operation.
According to the most recent data, more than 22,350 pounds of marijuana has been sold over the last eighteen months of operation with a total daily spending average of $600,000!
Currently, there are 29 dispensaries in operation across the state, making the total amount spent at each dispensary every day close to $22,000.
List Of Dispensaries In Arkansas

Acanza - Acanza Health Group states they are committed to developing a world-class organization that innovates, establishes, and utilizes the proven best practices for cannabinoid-based medications throughout the nation. Their stated mission is to help patients enter the cannabis industry while applying FDA standards to dispensing medical marijuana. Located at 2733 N. McConnell Ave, Fayetteville, AR 72704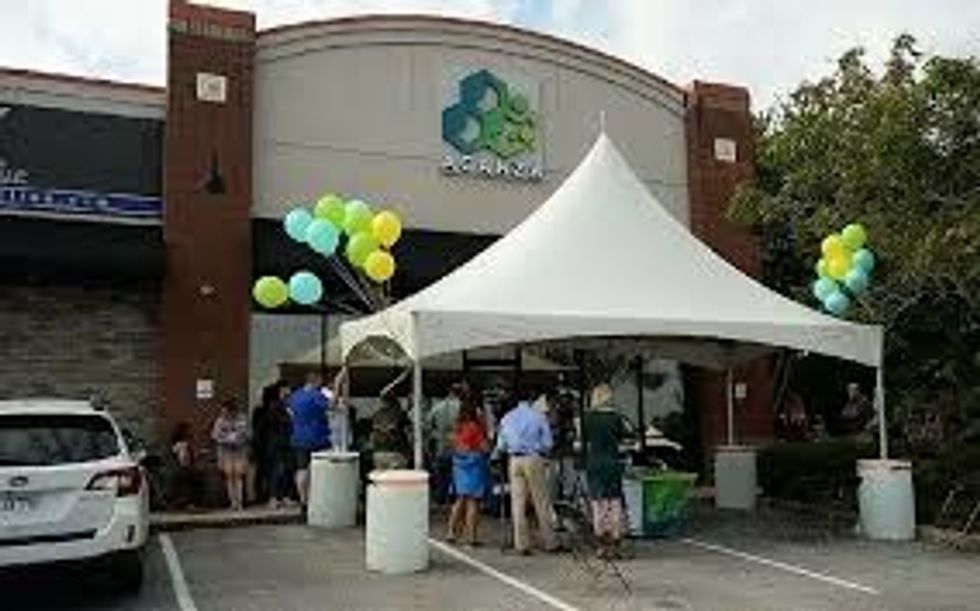 Acanza Health Group
The Relief Center - Calling themselves the premier destination for medical cannabis dispensary products and services, the stated mission of ReLeaf Center is to provide patients access to high quality, affordable alternative solutions to meet the needs of all their qualifying conditions. Located at 9400 E. McNelly Rd, Bentonville, AR 72712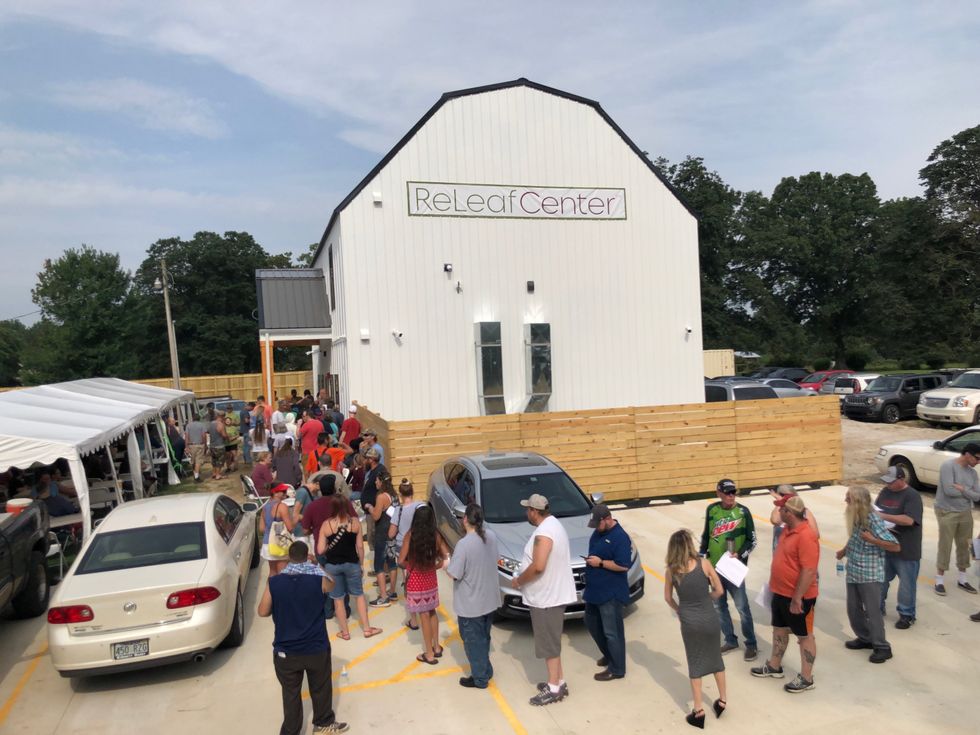 ReLeaf Center - Arkansas
Purspirit - Established in 2019, Purspirit supplies customers in Northwest Arkansas with the area's largest in-store selection of cannabis products. Our always expanding inventory includes THC & CBD edibles, tinctures, concentrates, flower and more. Located at 3390 Martin Luther King Boulevard, Fayetteville, AR, 72704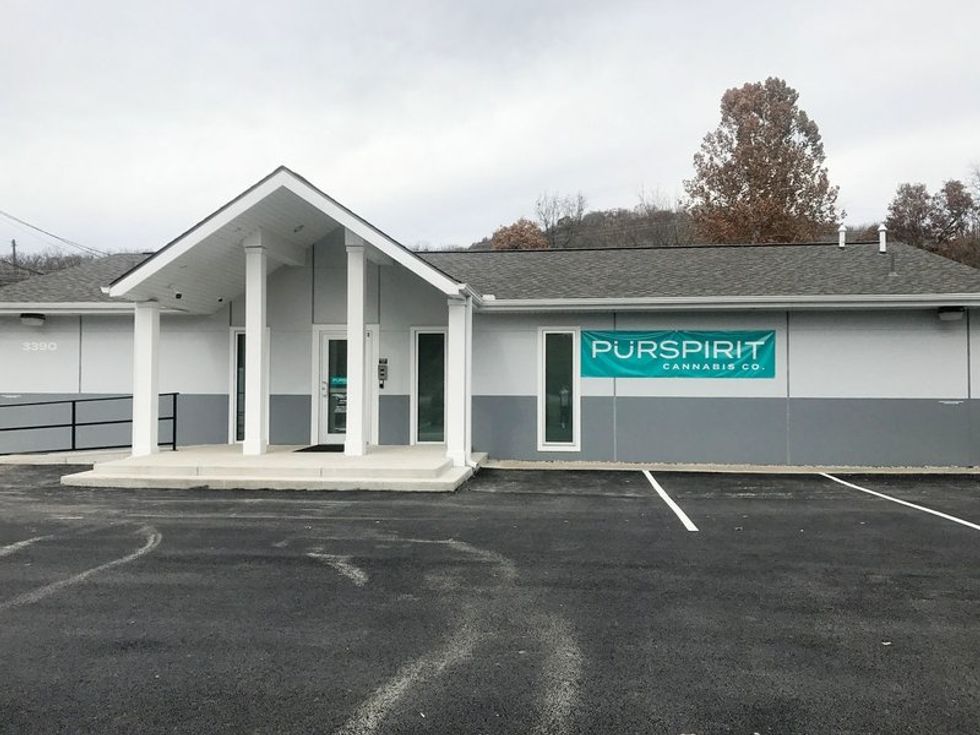 Purspirit Dispensary - Arkansas
The Source - Located in Northwest Arkansas, The Source is your one-stop-shop for the highest grade medical marijuana in the state. Our pledge is to create a high-end, seamless experience that enhances your journey to healing and leaves you feeling cared for. Visit this location at 406 Razorback Dr, Bentonville, AR 72712.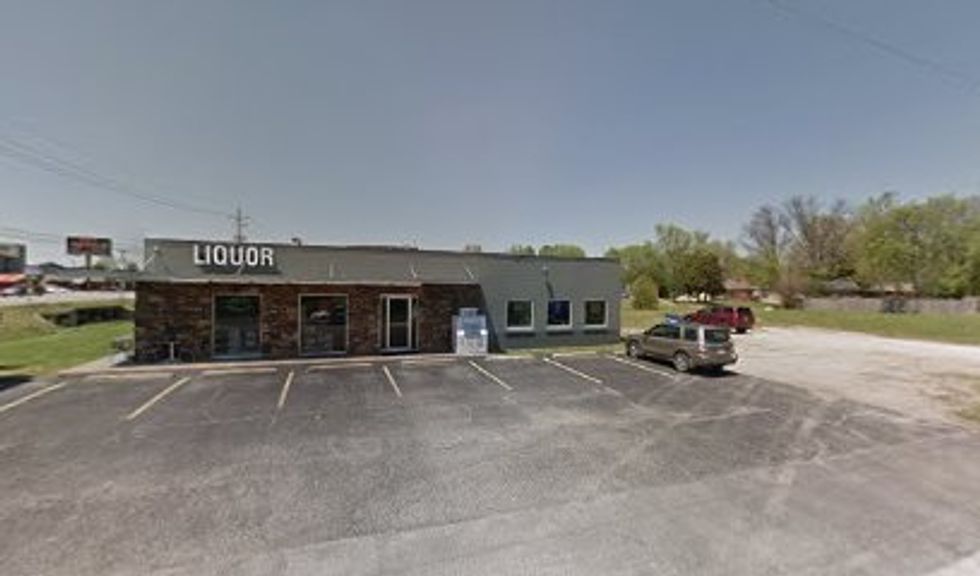 The Source, Bentonville, Arkansas
Fiddler's Green - Fiddler's Green medical marijuana dispensary wants to be the first name you think of in Arkansas when you think of marijuana. Located in Stone County, jokingly known in the 80's for the massive production of marijuana from the riverbanks. Now, they are legal and striving to provide high quality medical cannabis, infused cannabis and cannabis extracts. From seed to sell, their products are tested and free of pesticides. 16150 Highway 9, Mountain View, Arkansas, 72560.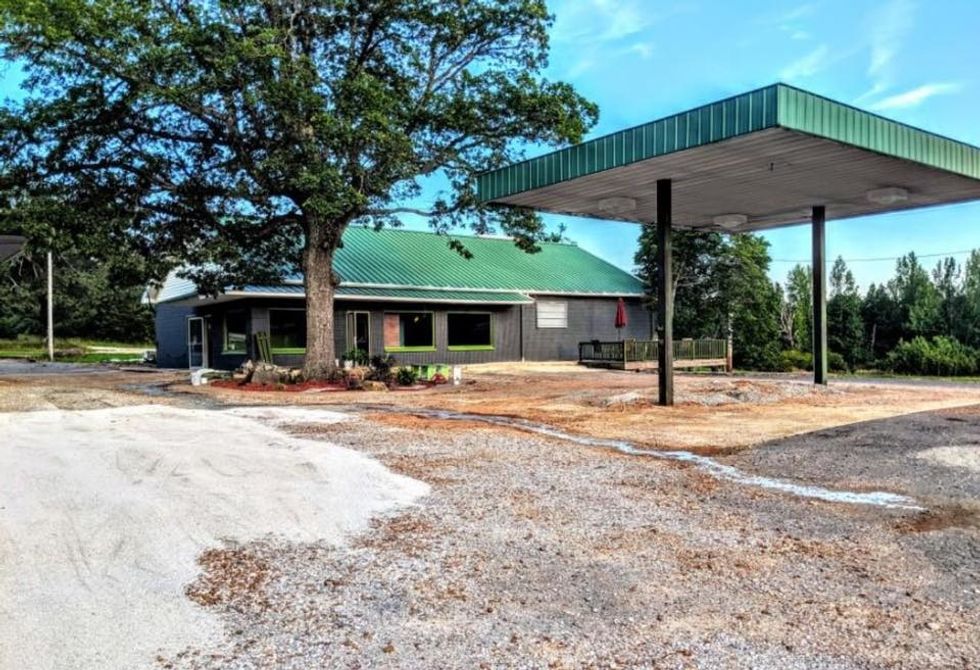 Fiddler's Green Dispensary, Arkansas
Plant Family Therapeutics - Plant Family Therapeutics is a medical cannabis company that is passionate about being a pioneer in their home state of Arkansas to an industry that is growing rapidly and breaking down healthcare barriers nationwide. They created Plant Family Therapeutics to meet a growing demand among Arkansans - a healthy and non-addictive replacement to synthetic opioids. Located at 5172 Highway 62 E, Mountain View, AR, 72653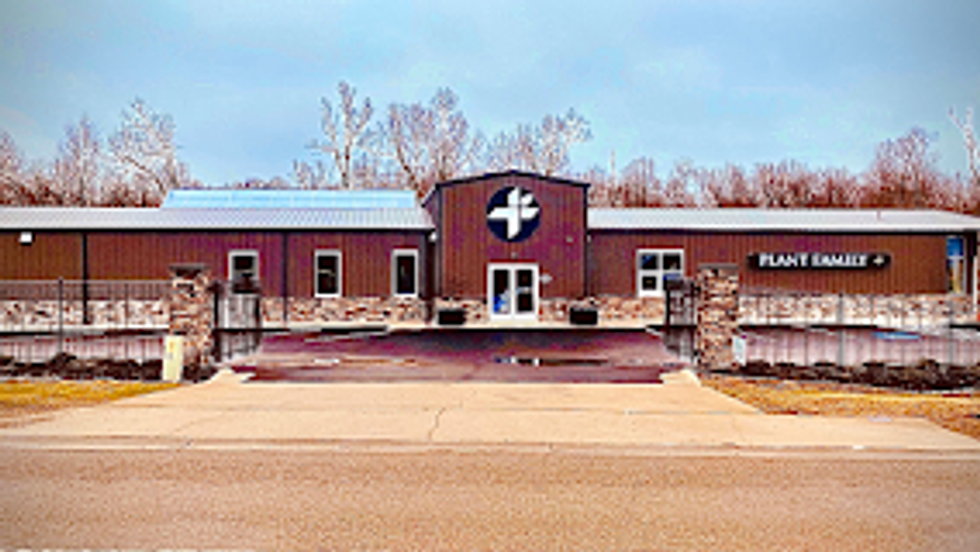 Plant Family Therapeutics, Mountain View, Arkansas
Arkansas Natural Products - Arkansas Natural Products is powered by 4Front Ventures, a premier multistate operator in the cannabis space. They believe that Arkansas Natural Products is a different kind of dispensary, not just filling orders, but helping individuals with individual needs. Located at 1309 Highway 65 S, Clinton, AR, 72031.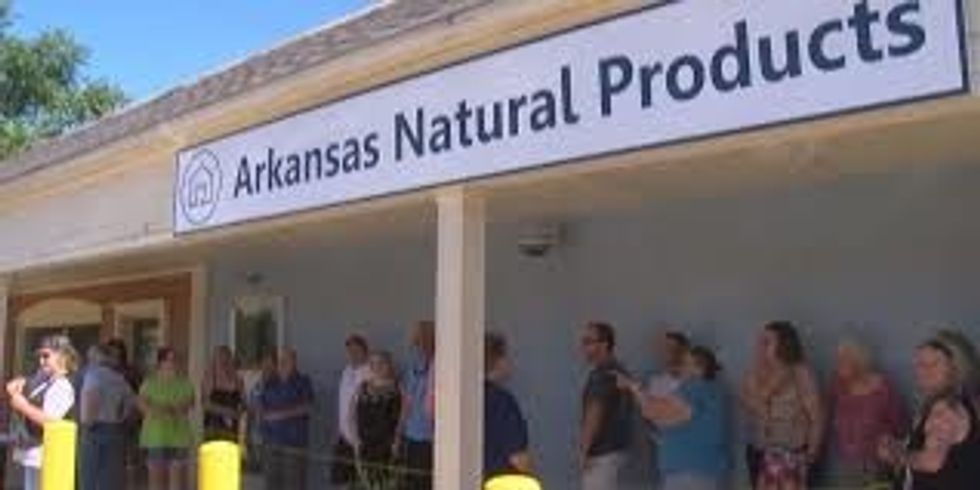 Arkansas Natural Products, Clinton Arkansas
NEA Full Spectrum Medicine - A premier distributor of medical marijuana and marijuana products serving Arkansas. They have a highly controlled facility providing high-quality products and services. They bring legitimacy to the marijuana industry by acting with the highest level of integrity, strictly adhering to regulations, and by promoting the clinical efficacy of medical marijuana. Located at Highway 49, Brookland, Arkansas

NEA Full Spectrum, Arkansas
Fort Cannabis CO. - The only medical marijuana dispensary licensed in Fort Smith, Arkansas! Located at 3904 Ayers Road, Fort Smith, Arkansas, 72908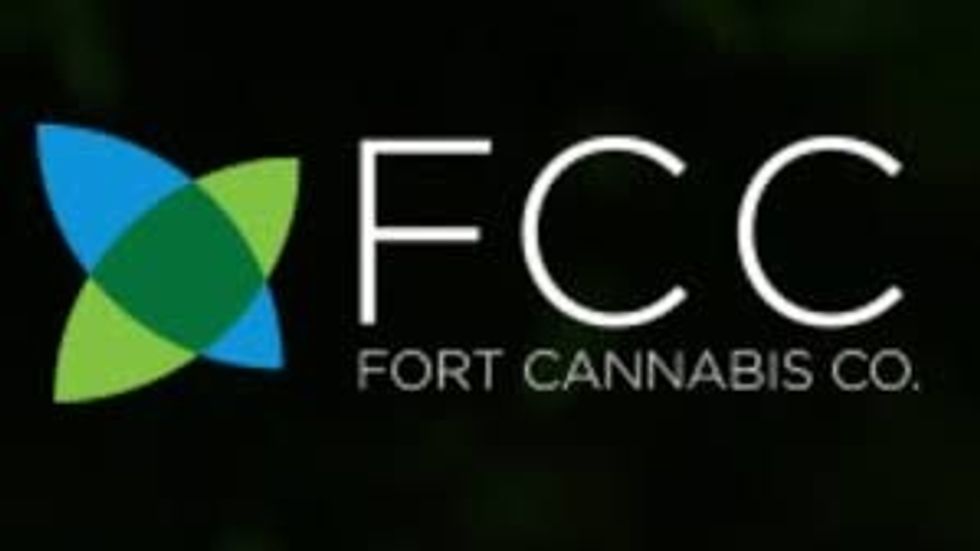 Fort Cannabis Company - Arkansas
420RX - It's been a long journey for them, but on December 16th, 2019, they officially sold Russellville's first medical marijuana. With the Arkansas Medical Marijuana Amendment being a little over three years old now, they hope Pope County and the surrounding areas are as excited as we are to finally open our doors. Located at 3506 S. Arkansas Avenue, Russellville, Arkansas.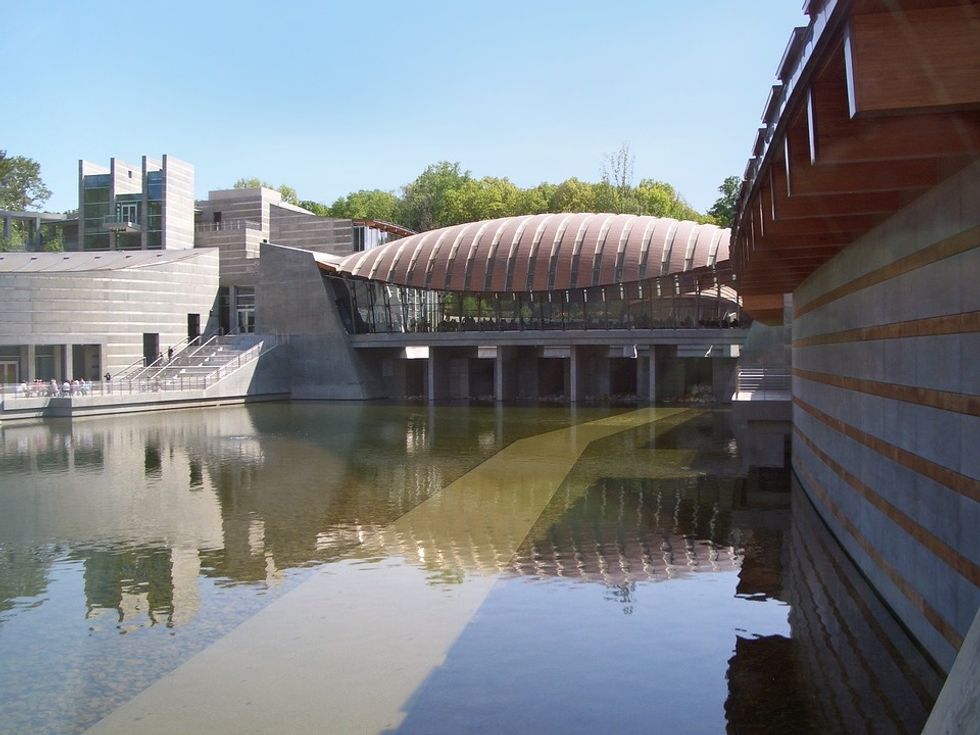 Harvest - Harvest Cannabis Dispensary was established to provide quality treatment with compassion and convenience. Their mission is to provide an alternative, natural way of healing without using industrialized pharmaceuticals. They offer a broad array of cannabis services geared to address illnesses and injuries. Their team will guide you through your options to make sure you are comfortable with your treatment plan. In order to provide their patients with the highest level of care, their goal is to create a treatment plan that will best suit your needs. Visit them at 1200 Thomas G. Wilson Drive, Conway, Arkansas, 72032.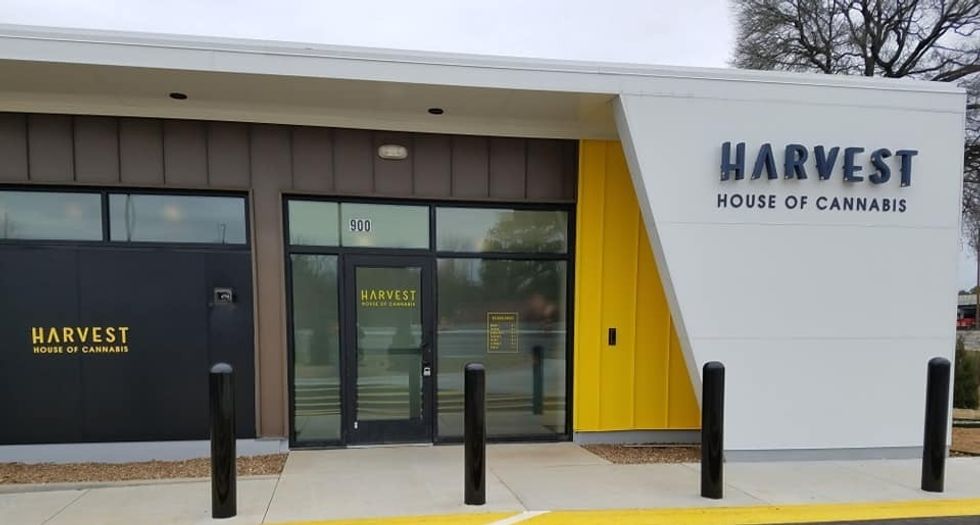 Harvest Cannabis Dispensary, Arkansas
Herbology - An inviting family of hometown cannabis dispensaries where passionate Herbologists connect customers to the most trusted and effective cannabis products for their lifestyle. They offer a curated selection of high-quality products, personalized service, and a warm, welcoming vibe that invites people to stay longer and return often. In addition to selling trusted products, they host a wide range of wellness and educational events to help their customers live a safe, healthy lifestyle. This located is 7303 Kanis Rd, Little Rock, AR, 722204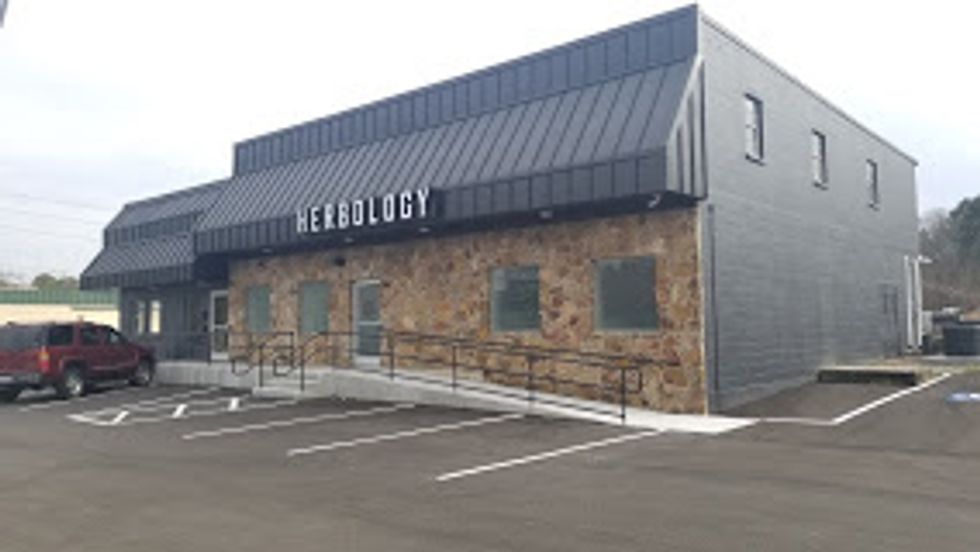 Herbology - Little Rock, Arkansas
Harvest House of Cannabis - Today, Harvest Health & Recreation proudly serves 9 states with many more locations on the horizon. Though Harvest has blossomed into something larger and more influential than they could have imagined, its mission hasn't wavered; Harvest is here to improve lives through the goodness of medical marijuana.
Harvest also continually looks to make an impact beyond the four walls of its medical marijuana dispensaries. Since 2013, Harvest has donated over $500,000 to local charitable organizations, veterans, seniors and patients in need. Located at 900 S. Rodney Parham, Little Rock, Arkansas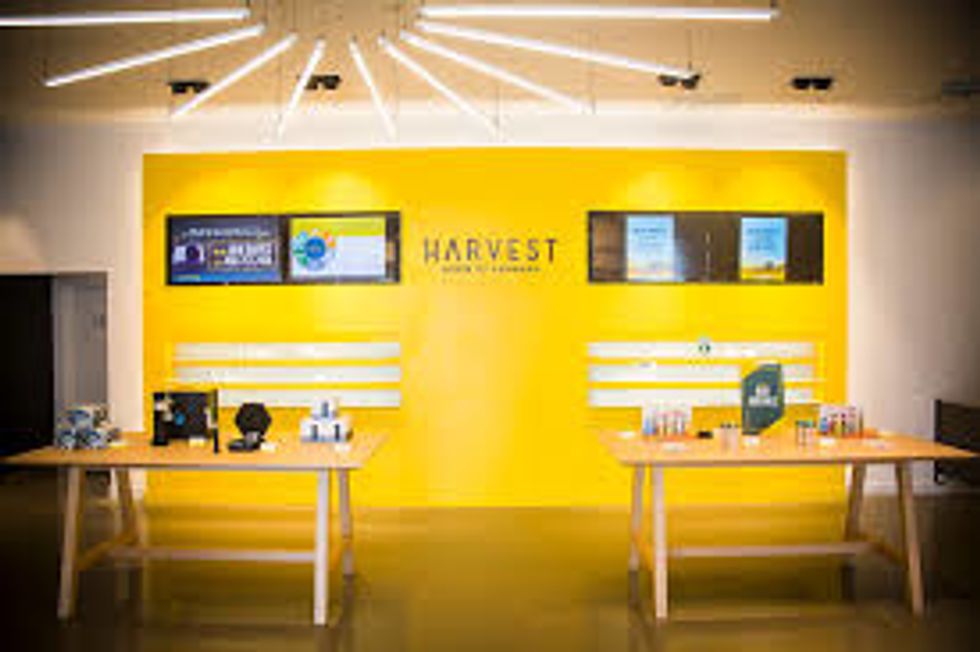 Harvest House of Cannabis - Little Rock, Arkansas
Natural Relief Dispensary - This local family-run company in Sherwood, Arkansas is setting out to assist our neighbors in finding the comfort and relief they need. Our focus is not only on the product, but the experience. The warm and inviting environment allows a person to feel at ease. The friendly and professional team members allow you to connect. The quality of our product allows you to care for your needs at the highest standards. Located at 3107 E. Kiehl Avenue, Sherwood, Arkansas 72120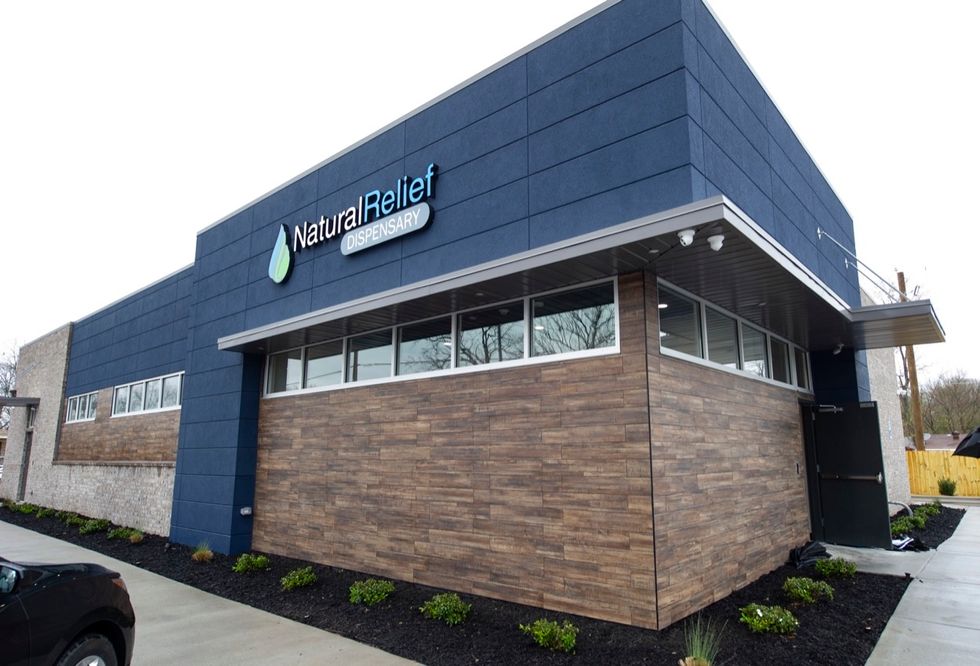 Natural Relief Dispensary - Sherwood, Arkansas
Suite 443 - This medical marijuana dispensary holds the coveted title of First Dispensary In Arkansas! Having paved the way for the rest of the 28 shops that have opened up over the course of the last 18 months, Suite 443 is making a difference in the lives of patients everyday and plans to continue serving the needs of the community. Located at 4897 Malvern Ave, Hot Springs, Arkansas, 71901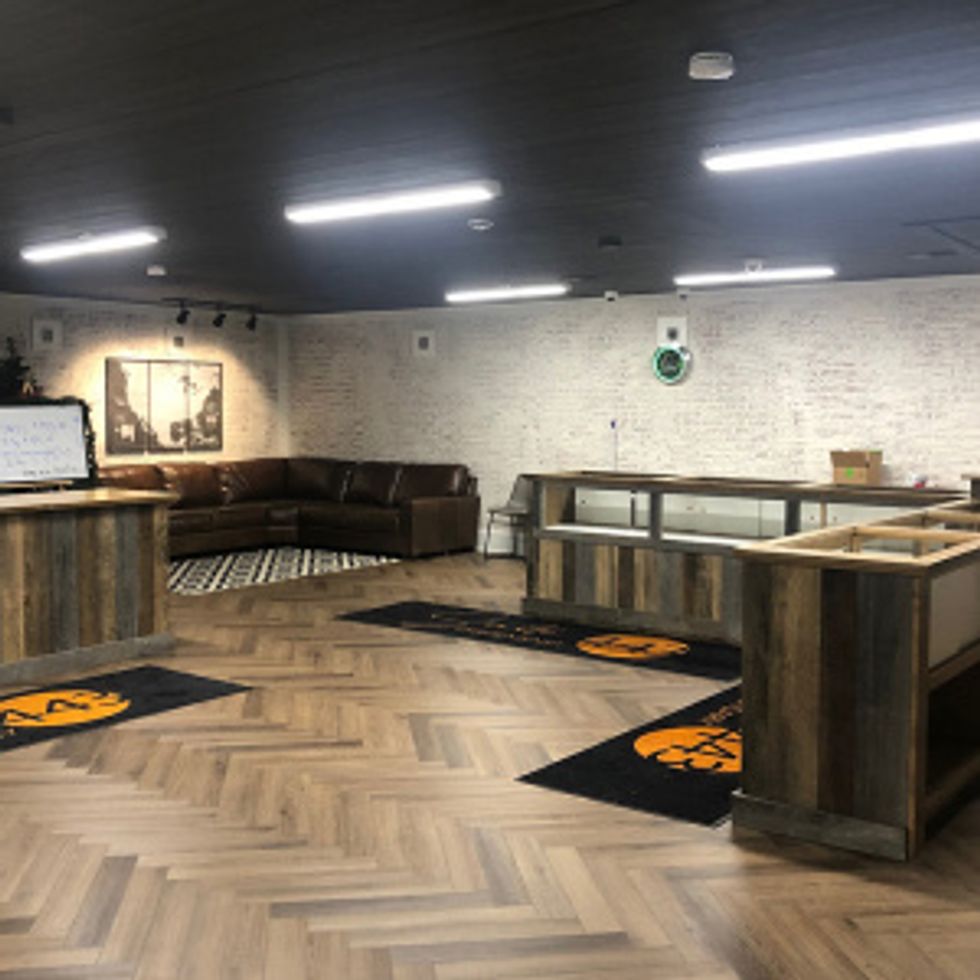 Suite 443 Dispensary - Hot Springs, Arkansas
Green Springs Medical - Green Springs Medical claims to be the largest medical marijuana dispensary in the entire state of Arkansas. With more than 119 strains to choose from there is no competition. Don't forget to check their website as they have daily deals and more! Located at 309 Seneca Street, Hot Springs, Arkansas, 71901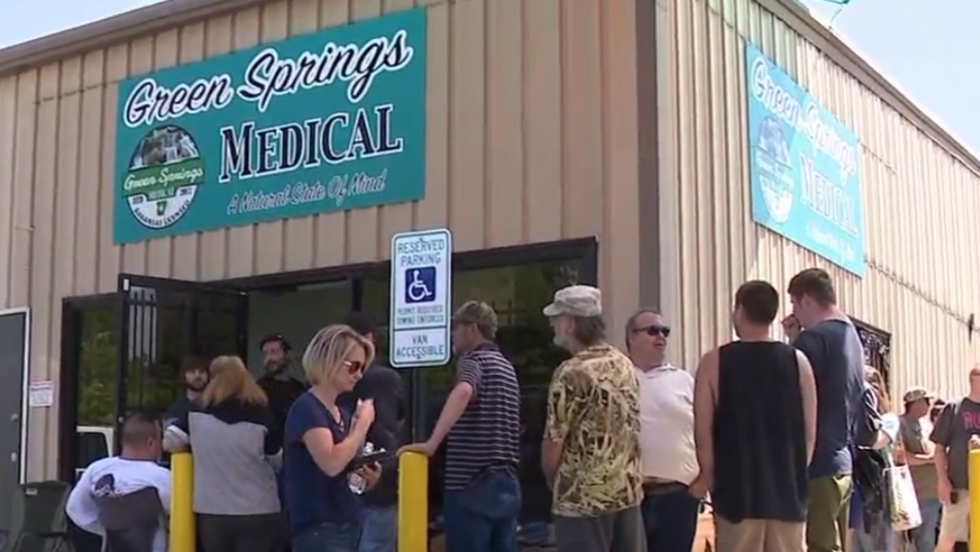 Green Springs Medical - Hot Springs, Arkansas
Native Green Wellness Center - Native Green Wellness is proud to be a woman-owned business with 100% Arkansan ownership. Our company views itself as a community partner that will contribute to the diversity and economic development of the communities by providing high quality alternative medicine, employment opportunities, research, and education opportunities.
Their members have dedicated and will continue to devote their time, executive leadership, experience and private finances to making their vision become a reality. The Native Green Wellness team is united in its commitment to set the gold standard for Arkansas medical marijuana dispensaries.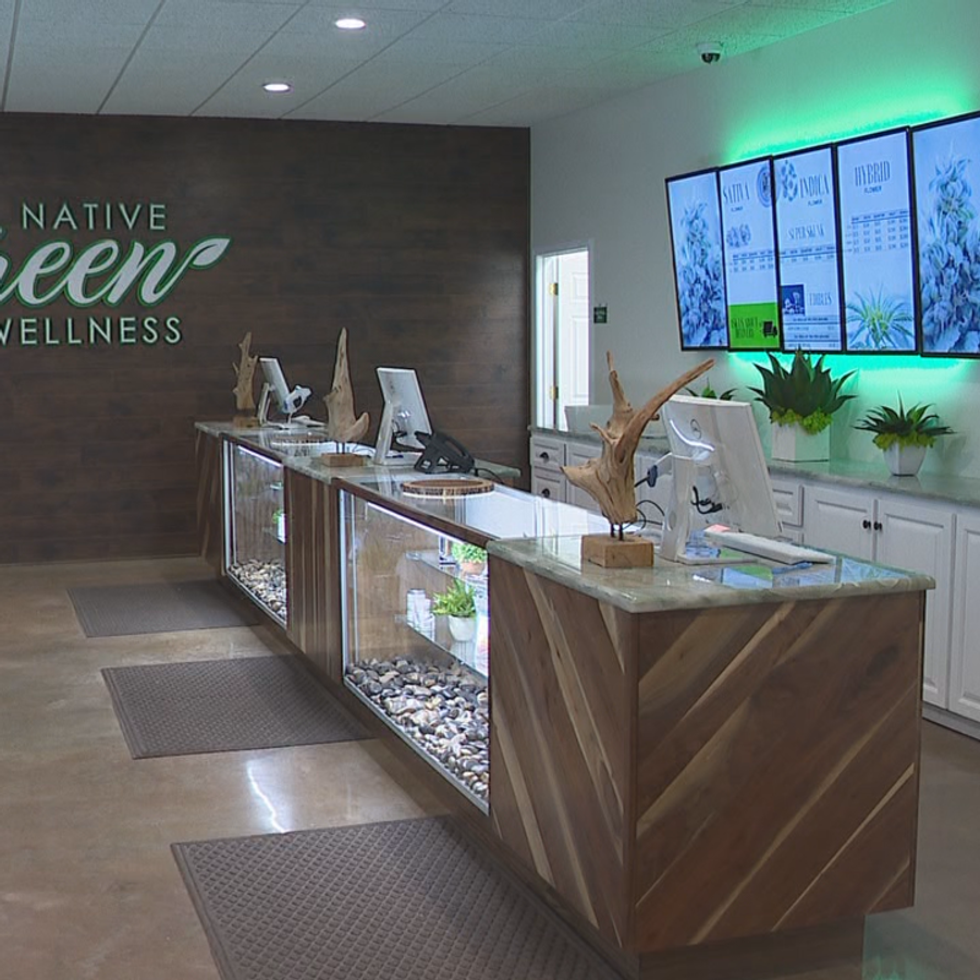 Native Green Wellness Center - Hensley, Arkansas
Custom Cannabis (Formerly Natural State Medical Group) - Originally operating as Natural State Medical Group, they have backgrounds, credentials and experience in fields which will be used in achieving their goals. Owners include neurosurgeons, anesthetists, nurses, orthodontists, engineers, computer scientists, pharmacists and entrepreneurs.
Mission: "Our goal is to bring Custom Cannabis to the pinnacle of medical cannabis dispensaries in the state of Arkansas and indeed the United States. We will be providing not just the high quality and wide variety of available cannabis products our patients require, but also first rate customer service and most importantly the accurate advice required to obtain optimal results using medical cannabis. This includes conducting research on the medical benefits of cannabinoids actually being used by patients, bud tender education and patient education, the production of unique strains of medical cannabis after completion of our greenhouse grow facility and the development and on site production of a variety of custom compounded medical cannabis products for specific conditions, leveraging the full benefits of the entourage effect."
Located at 10200 AR-5, Alexander, Arkansas, 72002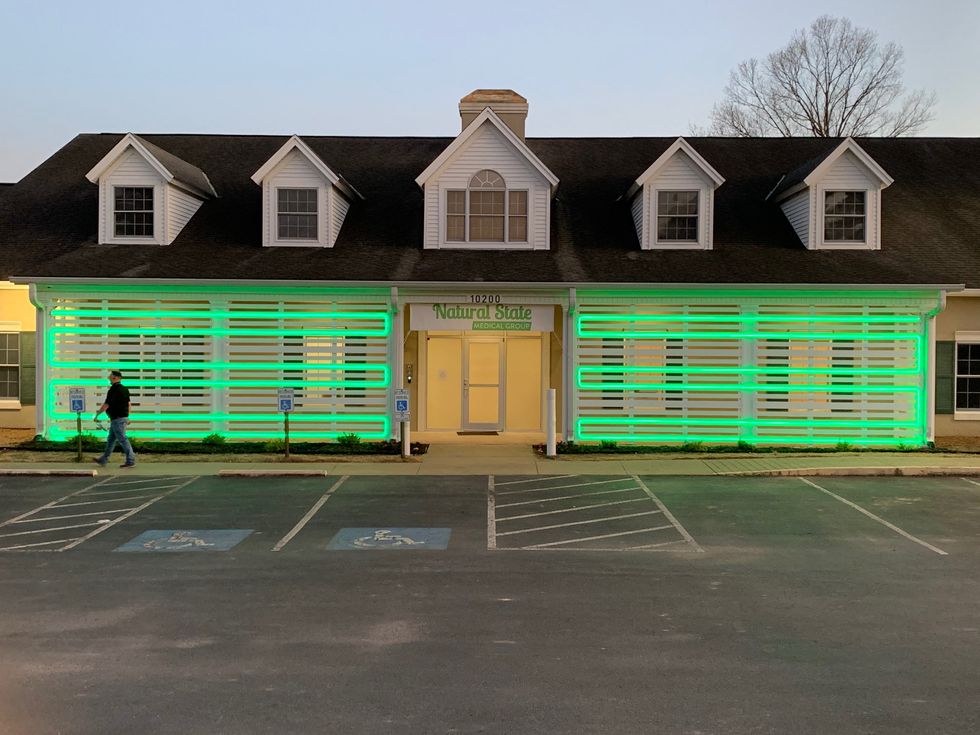 Custom Cannabis Superstore - Alexander, Arkansas
Greenlight Dispensary - Greenlight is passionate in providing a variety of pure and potent cannabis products to valued customers; naturally aligning with their customer service standard which is putting patient needs ahead of their own. Their team members are dedicated to being courteous, positive, and informative of the cannabis industry and patient's needs.
We strive to help our team stay educated and innovative in this ever-changing industry. With consistent growth always in the forefront of their initiatives, Greenlight values personal and professional growth to usher in innovative products and services in the industry. Located at 5144 Highway 44, Helena, Arkansas 72328