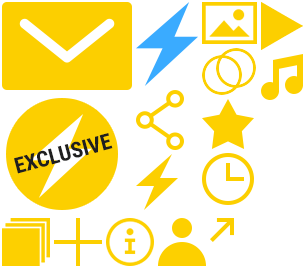 Related Articles around the world
Republican Senator Rand Paul (Kentucky) recently introduced legislation called the HEMP Act, which aims to raise the limit on allowable THC limits in hemp plants, as well as other protections for farmers and businesses in the industry.
The hemp industry, which continues to grow exponentially worldwide, has come a long way in a short period of time but still needs a lot of support in order to be able to build and survive until federal legalization of cannabis comes to fruition.
When the 2018 farm bill was passed in December of 2018, drastic changes were made, by law, that virtually legalized hemp and an industry was born overnight.
What Did the 2018 Farm Bill do?

This bill was monumental for many reasons. One of the biggest being the fact that for the first time in decades hemp is now being distinguished as separate from cannabis plants containing THC (over the 0.3 threshold).
As it stands today, any hemp plants that contain less than 0.3 percent THC are legal under federal law. The 2018 Farm bill also allows the cultivation of hemp plants outside of the government's own research programs, which is the part of the bill that basically created a new crop and budding (no pun intended) industry for American farmers nationwide.
Another major attribute of the 2018 Farm Bill is that it allows the transfer of hemp and hemp based products across state lines for commercial purposes. This is huge and the first time a plant containing any amount of THC could be sold legally at the federal level, and being able to transport it across state lines is a huge win for the cannabis industry as a whole.

Finally, the 2018 Farm Bill does not place any sort of restrictions on the sale of hemp or hemp based products. It is important to note that their are no restrictions on the possession of these goods either.
Each state is required to submit a plan to the USDA on their Hemp program and it is monitored with any necessary enforcement being handled at the local level (in the case of most violations fines will be levied).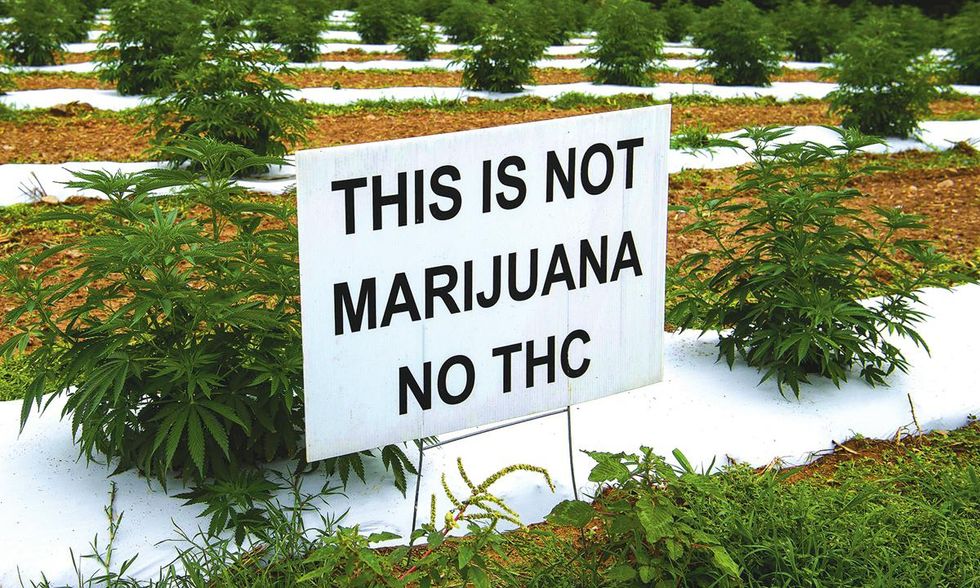 Farmers praise HEMP Act
What Does Rand Paul's HEMP Act do?

The Office of Senator Rand Paul released the following statement concerning the introduction of his new piece of legislation, The HEMP Act of 2020:

Today, U.S. Senator Rand Paul (R-KY) continued his efforts to address Kentucky hemp farmers' concerns with federal overreach and bring clarity, transparency, and certainty to regulation by introducing the Hemp Economic Mobilization Plan (HEMP) Act of 2020.
In response to concerns raised by Kentucky hemp farmers and processors, Dr. Paul's HEMP Act would change the legal definition of hemp to raise the THC limit from 0.3% to 1%. Currently, any hemp crops testing above 0.3% have to be destroyed.
The legislation would require testing of the final hemp-derived product instead of the hemp flower or plant itself, the 15-day window for testing the hemp flower or plant does not take potential testing backlogs, lack of personnel to collect samples, harvesting time, or environmental factors that farmers cannot control into account.
Dr. Paul's HEMP Act would also protect legitimate hemp farmers, processors, and transporters by requiring hemp shipments to contain a copy of the seed certificate showing the hemp was grown from 1% THC seed, and it would address current uncertainty by defining a margin of error for testing THC levels. Neither current law nor the USDA"s interim final rule provide such a margin.
Senator Paul made the following statement regarding his HEMP Act

"For years, I've led the fight in Washington to restore one of Kentucky's most historically vital crops be legalizing industrial hemp. We achieved a hard-won victory, but there is still work to do to prevent the federal government from weighing down our farmers with unnecessary bureaucratic micromanaging. My legislation will help this growing industry reach its full economic potential, and I am proud the bill has strong support all the way from local Kentucky farmers and activists to national groups, including the American Farm Bureau Federation."
This is a very positive step for both the hemp industry, as well as the cannabis industry, and could not have come at a better time because the agriculture industry has taken a major hit during the COVID-19 pandemic.
Hopefully, a successful and exponentially growing hemp industry will show America and the rest of the world how important the cannabis plant is and can continue to be!

Related Articles Around the Web
Check Out Our Favorite Options & More
Well, it's that time of the year again, that weird week between Christmas and New Year's Day, comprised of a mix of working from home and recovering from the post-feast tryptophan induced coma we have come to know and love as part of the Christmas routine.
If you have been asking yourself,. "What is one of the best ways to spend your time waiting for the year to end?", then you really need to keep reading!
Our answer should come as no surprise to you, it's shopping! The American way. And what better way to do it than by spending someone else's money!
It's no secret that the gift purchasing process can be a stressful one. We put enormous pressure on ourselves to pick the perfect present for our loved ones and in the case of some people we love, that can be a monumental pain in the butt!
If you are anything like me, then you probably are one of those people that is hard to shop for and, as a result, find yourself on the receiving end of lots of cash and gift cards.
In fact, there are few things you can truly count on in today's world, but one thing I know for sure is that when my birthday or Christmas comes I will get that $100 from grandma.
So the big question is what should you do with it?
Some might say that the responsible thing to do would be to put it in the bank and save it for a rainy day. Others might choose to use the cash to pay down outstanding credit card debt, or maybe get caught up on bills. But sometimes you just have to spend it!
This year has been difficult on everyone and a little bit of retail therapy can go a long way. Due to the fact that many brick and mortar businesses have shuttered or are temporarily closed because of COVID-19, online shopping has become extremely popular and sales have grown exponentially all year.
Let's take a look at some of the most popular ways to spend your cash and see if you can decide on what do with your Christmas cash windfall!
Bank It

This has to be one of the most boring ways to use the money, but definitely the most responsible (if you don't have any outstanding debt). According to recently released data, the vast majority of Americans have little money in the bank, and some don't have any savings at all. The truth is that having a rainy day fund can be very useful and may end up saving the day if you ever have any unforeseen expenses pop up.
Despite the fact that you can't get much in the way of interest from savings accounts in today's market, it can still be comforting to know you have a nest egg during times of extreme economic uncertainty.
Invest It
There are still plenty of ways to make your money work for you without taking on too much risk. Many of the large banks like Chase and Bank Of America have investment options for the everyday customer, like mutual funds and the ability to purchase bonds and treasury bills, all of which that can be attractive options for you, especially if you don't have a lot of invest.
Despite record low interest rates, you still have the option of using a CD, or Certificate Of Deposit, where you put the money in an account at your bank and leave it to accrue interest over a predetermined period of time. The only caveat here is that there are stiff penalties for early withdrawal, so if you decide to consider this option make sure you won't need to touch the money during the period of time it will be off limits (terms like 1, 3, and 5 years are common).
Stock Market
Depending on how much money you are working with you can always invest in the stock market. however this is the riskiest type of investment you can make and there is the possibility you could lose all of your money if things don't go the way you plan.
Keep in mind that there are apps you can download on your phone that help you make small investments in the market, which you can track in realtime. RobinHood is an example of one of them because it allows you to start with as little as $1 and is a great way to get a feel as to whether or not you like these types of investments.
If you decide to go this route and are unfamiliar with the ramifications of buying and selling in the equities market you should definitely consult a professional. Keep in mind that there are special taxes related to the sale of these type of assets, called Capital Gains taxes, and can be as high as 40% depending on how long you own them.
Pay Off Debt
Another responsible, and less fun option, would be to pay down any debt like credit card debt or loans that you may have outstanding. This could be a great time to pay extra money towards your mortgage if you are a homeowner, or make a few extra months payments on your car loan. If you are a student or still carrying debilitating loans from college this can be a great opportunity to make a deal and get them off your plate.
Spend It
Now for the fun option. Spend it!!
One of the positive aspects of the COVID-19 pandemic is that it has paved the way for door-busting sales and incredible deals, depending on what you are looking to buy.
Given the fact that there is still much uncertainty regarding the timeline for a return to normalcy, there are certain types of products that are more useful and can be used to alleviate some of the stress and boredom caused by extended lockdowns and the enormous amount of time we have to spend at home.
Some of the most popular items people are buying to enhance their quality of life at home include new 4k TV's (or 8K if you have an enormous budget), a new computer or tablet for work or pleasure, or one of the latest model smartphones. Anything that helps you feel connected with the outside world can be a major enhancement to pandemic life.
Loading ...
Popdust.com uses cookies to ensure you get the best experience on our website. Read Our Policy.