2020 has been an incredibly difficult year for many businesses and industries.
The outbreak of the novel coronavirus (COVID-19) caused an unprecedented shutdown that saw the majority of Americans stuck at home for a minimum of four months.
Activities that we have taken for granted like going out to eat a meal with friends, seeing a movie, or even just window shopping in the neighborhood were no longer possible, and it was a mystery (and still could be, depending on where you live) as to when life would return to normal. If it ever does return to normal.
While it seems that everyday we read about another giant company filing for bankruptcy and potentially closing its doors for good (Brooks Brothers, Hertz and J.C. Penney to name a few), there have been new reports that show some businesses have been flourishing as a direct result of the lockdowns.

One industry that seems to have bucked the bankruptcy trend is legal cannabis, which includes both the Medical and Recreational sides of the business. The best example of this can be found in California, a State with arguably the biggest cannabis market in the entire world! On March 16th, 2020, cannabis sales in the State of California were 160% higher compared to the same day in 2019.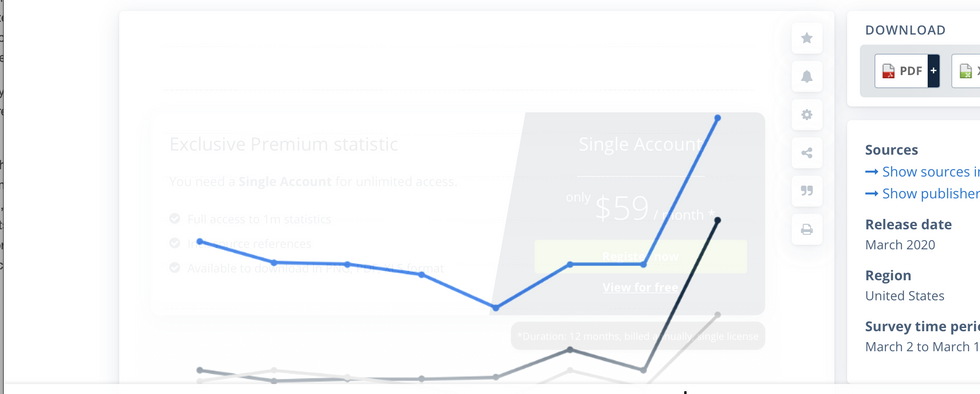 California Cannabis Sales March 2020New Cannabis Ventures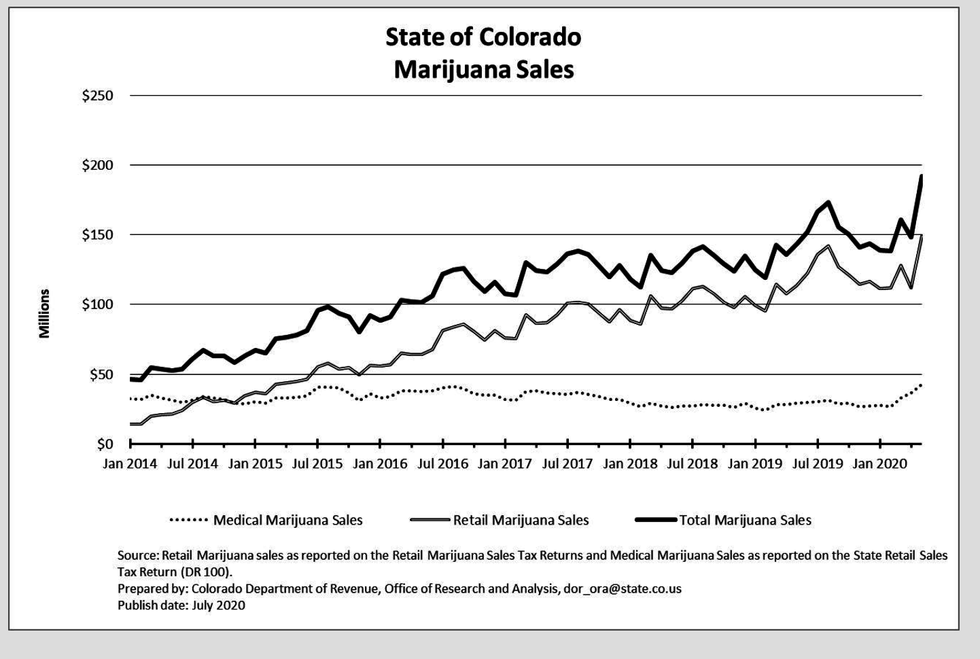 California was not alone in its surge, as sales in both Washington and and Colorado saw increases of 100% and 46% for the same time period the year prior. Data like this would be eye opening during regular times, but to see these numbers while in the middle of a global pandemic is almost unbelievable.

How Did Cannabis Beat the Odds During COVID-19?
If you are asking yourself how these companies managed to do so well during such a dreadful time, don't think too hard. All states with medical programs were able to designate dispensaries as essential businesses, which ended up being the least interrupted group of companies in the country over the last five months. Add that to the fact that recreational users could stock up as much as they want in preparation for an unknown shelter-in-place order and you have the ingredients of a windfall in sales, which we saw in the most recent earnings reports. Despite whatever may happen with the virus over the course of the next six months, you can be sure that marijuana companies will continue to rake in huge sums and keep the stashes of stoners filled to the brim.
Who Were The Biggest Winners? Canada Based Companies Lead The Pack

Cannabis Strategic Ventures - The latest data shows that Cannabis Strategic Ventures could see sales of close to $3 million for this quarter ($2.7 million) bringing their annual figures to more than $11 million for 2020. Coronavirus fueled sales for the months of March and April are a major factor in these record breaking numbers.
Canopy Growth Corporation - Canada based cannabis powerhouse, Canopy Growth, has had a rocky couple of years which led the the ousting of their CEO, Bruce Linton, late last year. However, their continued onslaught of new product releases coupled with their firm foundation in the cannabis/hemp infused beverage business points to a record breaking year of their own. Canopy Growth has inked a deal that would make it the largest cannabis business in the world following a takeover of Acreage Holdings, a deal contingent on federal legalization in the United States.
Cronos Group - Cronos Group, another Canadian cannabis powerhouse, has been focusing on expanding its reach to the international cannabis market. While restrictions on interstate shipping of marijuana within the United States are strict (currently forbidden) and controlled at the federal level, cannabis and its derivatives are being successfully moved all over Europe. The European Union has allowed hemp, hemp based products and cannabis to move rather freely amongst its member states. One of the biggest exporters of marijuana internationally is Canada and Cronos Group is at the front of the pack.
Aurora Cannabis - Based in Alberta, Canada, Aurora Cannabis has made a name for itself internationally and has committed to producing medical marijuana in Denmark and Germany. Despite a recent report that it will have to downsize its European workforce, Aurora continues to move forward with its international expansion. After acquiring a 51% stake in Aurora Nordic Cannabis, a large cannabis operation in Odense, Denmark, Aurora plans to purchase the rest of the business and shift its product supply from Canada to Europe over the next few years. This decision makes it clear just how important a role Europe will play in the international cannabis market moving forward.
Organigram Holdings, INC. - Another Canada based producer of high quality medical and recreational cannabis. Organigram Holdings signed a deal in October of 2018 to acquire 25% of alpha-cannabis Pharma GmbH located in Stadthagen, Germany. A move that gave the company a foothold in the largest medical cannabis market in all of Europe. Organigram is unique in that it has been able to grow large amounts of medical marijuana with the lowest overhead of any Canadian marijuana producer.
The best part of all this new information is that the data suggests these trends are not going away anytime soon. Experts predict that sales will continue to break records and fuel continued expansion all over the world. It is clear that the cannabis market will not slow down in 2020 and will continue to gain ground globally, at a time when a Democratic victory in November could lead to federal legalization of cannabis in America. All of this is exciting and much needed, so stay positive and stay tuned for more news throughout the year!