Following up on our most recent article about medical marijuana in the state of New Jersey, below is a complete list of every Alternative Treatment Center operating today.
If you are looking for the closest dispensary to your location, look no further! With 11 Alternative Treatment Centers open for business, and at least 4 more on the way this year, it shouldn't be too difficult to find the right medication for your needs.
For new patients: becoming a medical marijuana patient can be a very overwhelming experience. If you are suffering with an illness and have made the decision to try cannabis as a treatment, then it is important you get the right stuff and have the best experience possible.
When you arrive at the ATC for the first time, you should let the staff know that you are a beginner and that you are unsure of what exactly it is that you need. Each ATC is staffed with employees known as "budtenders", tasked with the job of educating the customer and helping them select medicine based on their individual needs (i.e. pain relief, insomnia, lack of appetite). Armed with an extensive knowledge of cannabis and the specific products for sale in the shop, you should be able to select the best medicine for you.
Alternative Treatment Centers

OK, below is a list of every alternative treatment center that is open for business as of today. It might not hurt to give them a call before you leave home, just to make sure that they haven't been impacted by COVID-19 and are serving patients.
Breakwater ATC
The Breakwater Way describes our uncompromising commitment to providing the highest quality cannabis products and services in New Jersey. Our thoroughly trained cultivators, dedicated harvest crew, and highly precise trimmers and lab technicians produce our top-quality products. Our meticulous team of packagers, diligent maintenance and cleaning teams, together with our knowledgeable and friendly budtending staff deliver the results of our hard work to our patients. All of us work together make Breakwater New Jersey's premier cannabis dispensary.
Location: 2 Corporate Drive, Suite E, Cranbury, NJ, 08512
Contact Info: (732) 703-7300
Hours: Open Mon - Sat 10:30am-6:30pm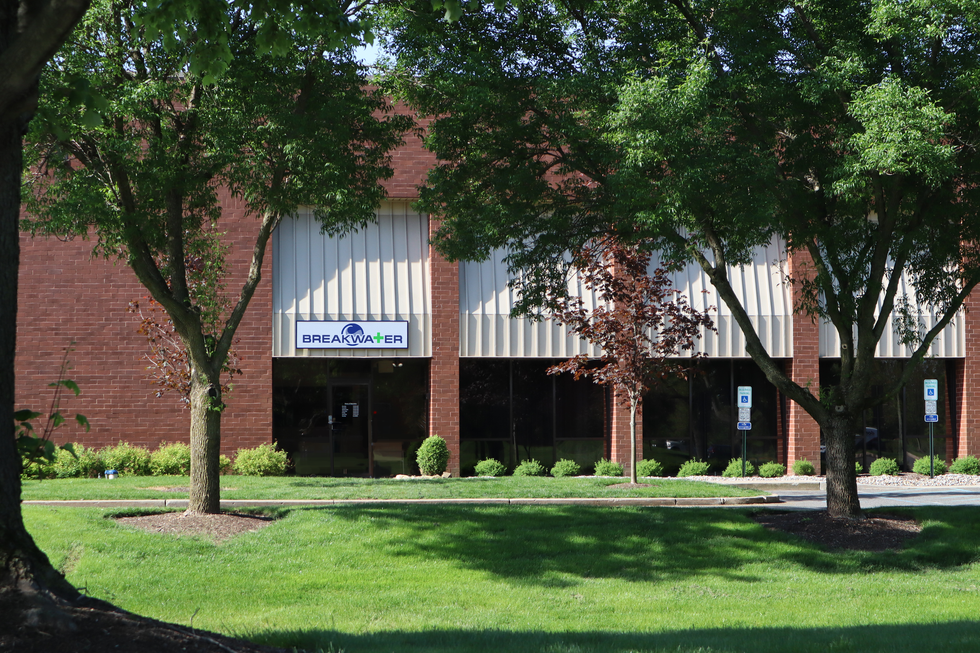 Breakwater ATC - New Jersey
Columbia Care - Vineland

Columbia Care is one of the largest and most experienced cultivator, manufacturers, and providers of medical and adult use cannabis products and related services with licenses in 18 U.S. jurisdictions and the EU. Columbia Care currently operates 99 facilities including 78 dispensaries and 23 cultivation and manufacturing facilities. Columbia Care is one of the original providers of medical cannabis in the United States, and continues to deliver an industry-leading, patent-centered medicinal cannabis operation that has quickly expanded into the adult use market as a premier operator. The company currently offers products spanning flower, edibles, oils, and tablets, and manufactures popular brands including Amber and Platinum Label CBD. With more than four million sales transactions since its inception in 2012, Columbia Care is known for setting the standard for compassion, professionalism, quality, care, and innovation in the rapidly expanding cannabis industry.
Location: 1062 N. Delsea Dr., Vineland NJ, 08360
Contact Info: (856) 213-9445
Hours: Tuesday - Saturday 10am-6pm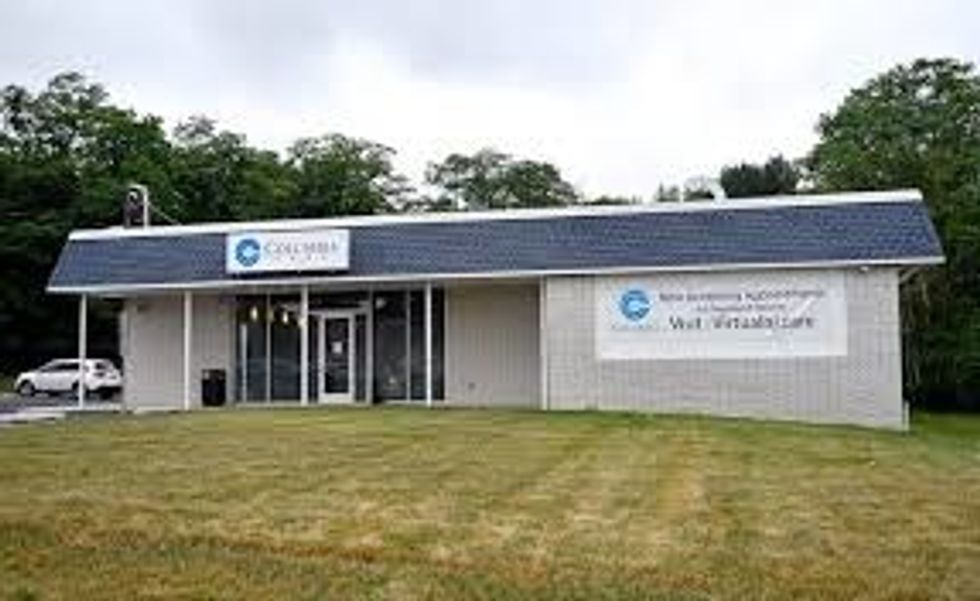 Columbia Care - Vineland, NJ
Compassionate Care Foundation, Inc.

At The Botanist, we pride ourselves with the valued and wholesome experience each and every one of our patients receive when choosing our dispensary.
100% natural, organically grown, state lab tested and approved cannabis
A safe, comfortable, and private environment
Friendly and knowledgable staff that truly loves what they do
Consultations with every new patient, and it's our pleasure to provide free, ongoing counseling upon request.
Easy to use products and resources
29 of NJ's highest THC and CBD strains.
Wide variety of accessories
Complete computerized tracking of product from "seed to sale"
Over 5,500 unique patients per month
Locations:
Egg Harbor
100 Century Drive, Egg Harbor Township, NJ, 08234
Contact Info: (609) 277-7547
Hours: Sunday - Saturday 9am-5pm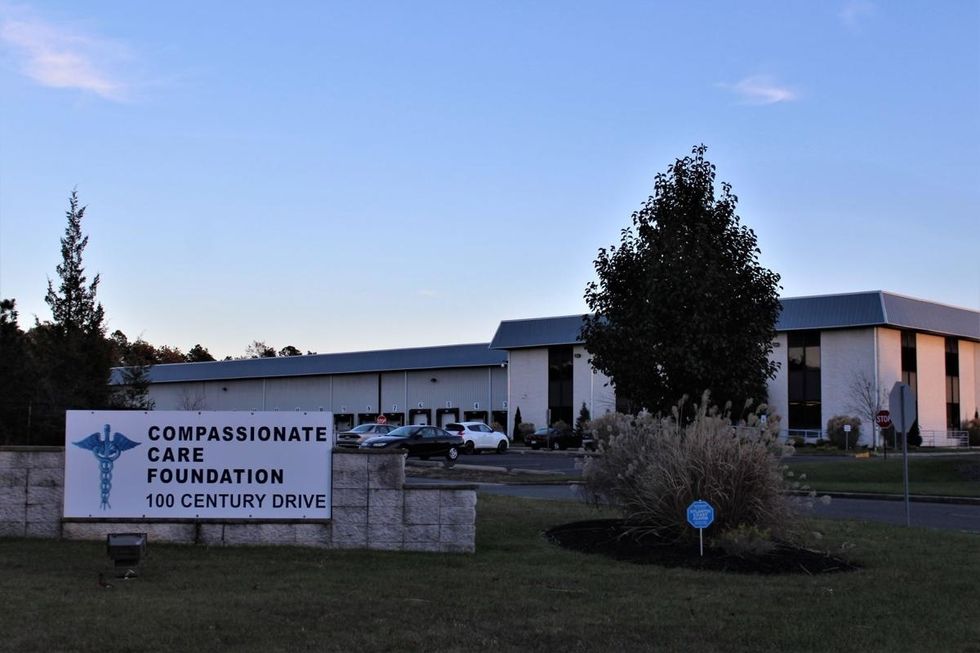 The Botanist - Egg Harbor, New Jersey
Atlantic City
1301 Boardwalk, Atlantic City, NJ, 08401
Contact Info: (609) 454-6846
Hours: Wednesday - Sunday 10am-6pm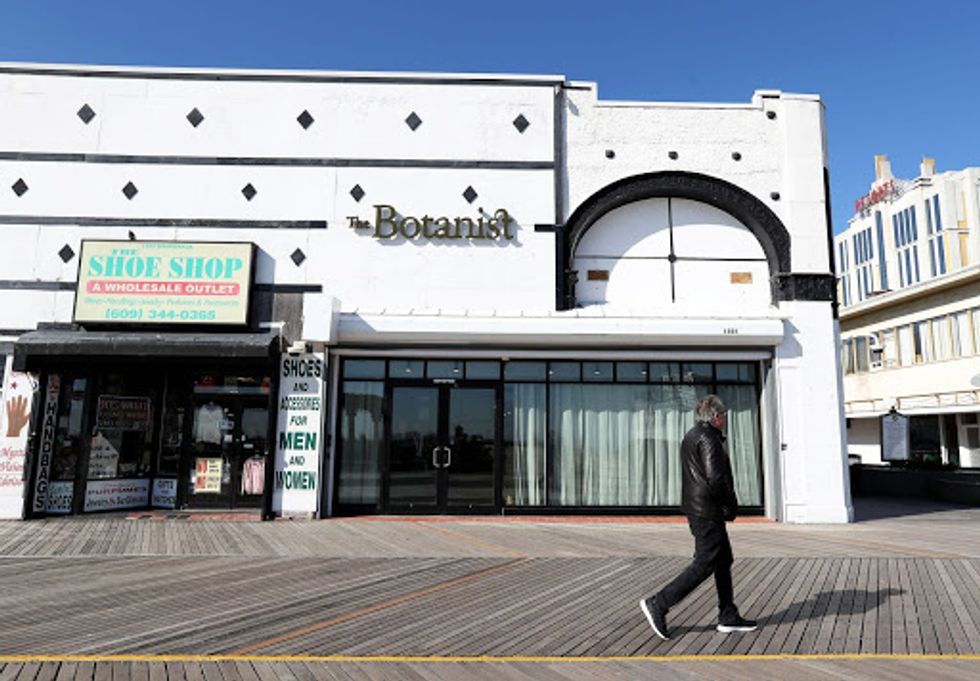 The Botanist - Atlantic City, New Jersey
CuraLeaf NJ
We're cultivators providing patients with quality cannabis for health and wellness has been our focus for the last decade. Along the way, we've learned exactly how to cultivate the cleanest, purest cannabis strains from hand-grown, healthy and happy plants.
We're creators: while cannabis flower is a marvel, we believe that cannabis isn't one-size-fits-all. So, in addition to offering fresh cured flower, we also craft quality, lab-tested cannabis products, which are available in multiple products formats.
We're "People" People: lots of dispensaries just focus on cannabis. At Curaleaf, we focus on your relationship with cannabis. We value your history with it--or lack thereof-- and your feelings towards this ancient plant that's brought us together. Set up a private consultation or just come in to learn more--you can ask us anything.
Location: 640 Creek Road, Bellmawr, NJ, 08031
Contact Info: (856) 933-8700
Hours: Tuesday - Monday 8am-7pm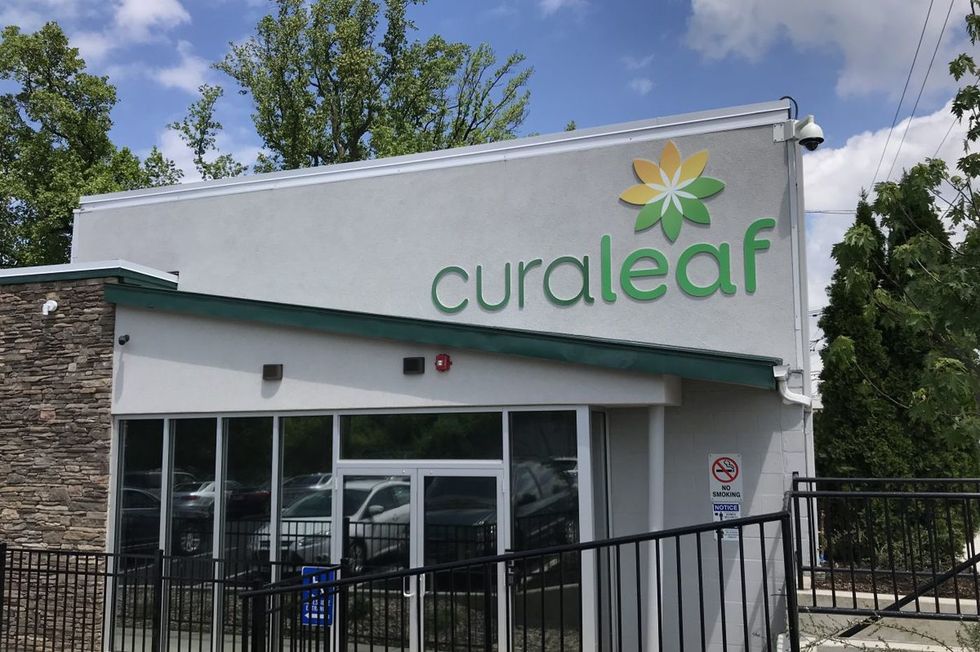 Curaleaf - Bellmawr, NJ
Garden State Dispensary

At Garden State Dispensary, we are both honored and humbled with the opportunity to serve the residents of New Jersey whom are faced every day with grave and debilitating health issues. Our primary focus is to provide nothing but the highest quality of medicinal cannabis to relieve resistant symptoms, due to certain chronic conditions, and continually exceed patients' expectations through educated, sensitive and compassionate care.
To carry out our mission, we have employed some of the brightest and most talented minds in the cannabis industry. Our experienced cultivation team is led by a Cannabis Cup-winning grower and a nationally recognized American Society for Horticultural Science (ASHS) Certified Professional Horticulturist (CPH). Our patient-focused counseling program is led by two Doctorates of Pharmacy with strong backgrounds in medication therapy management coupled with a focus on alternative medicine options.
We thank you for your interest in Garden State Dispensary and invite you to contact us with any further questions you might have.
Locations:
Woodbridge

950 U.S. Highway 1 North, Woodbridge, NJ, 07095
Contact Info: info@gardenstatedispensary.com
Hours: Tuesday - Monday 10am-6pm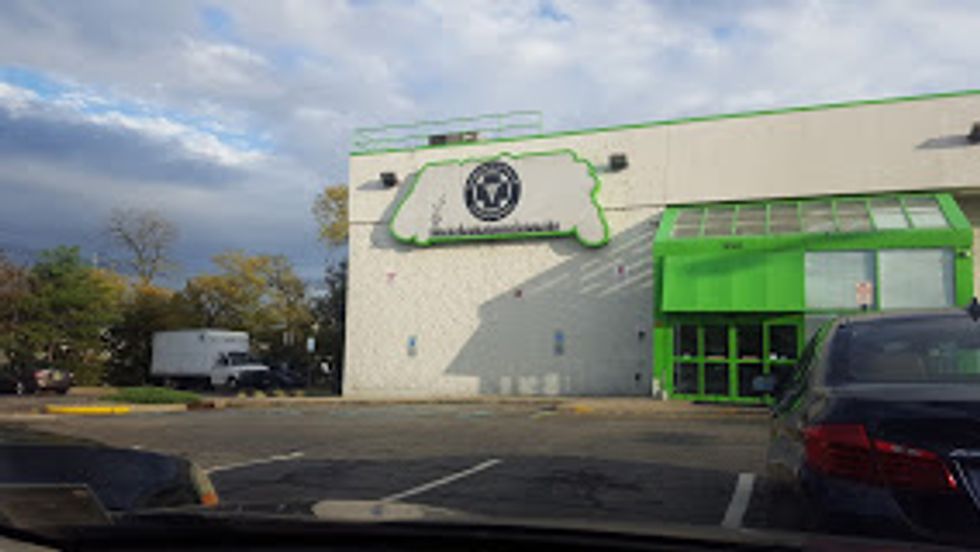 Garden State Dispensary - Woodbridge, NJ
Union

2536 U.S. Highway 22 East, Union, NJ, 07083
Contact Info: union@gardenstatedispensary.com
Hours: Monday - Sunday 10am-6pm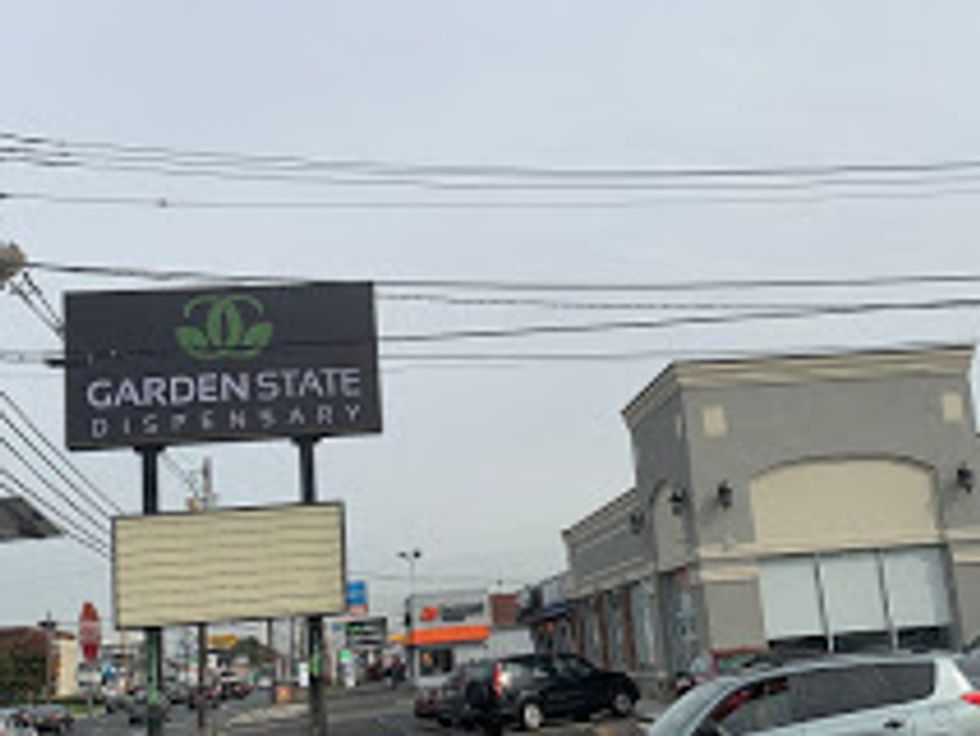 Garden State Dispensary - Union, New Jersey
Eatontown
59 Main Street, Eatontown, NJ, 07724
Contact Info: eatontown@gardenstatedispensary.com
Hours: Thursday - Saturday 10am-6pm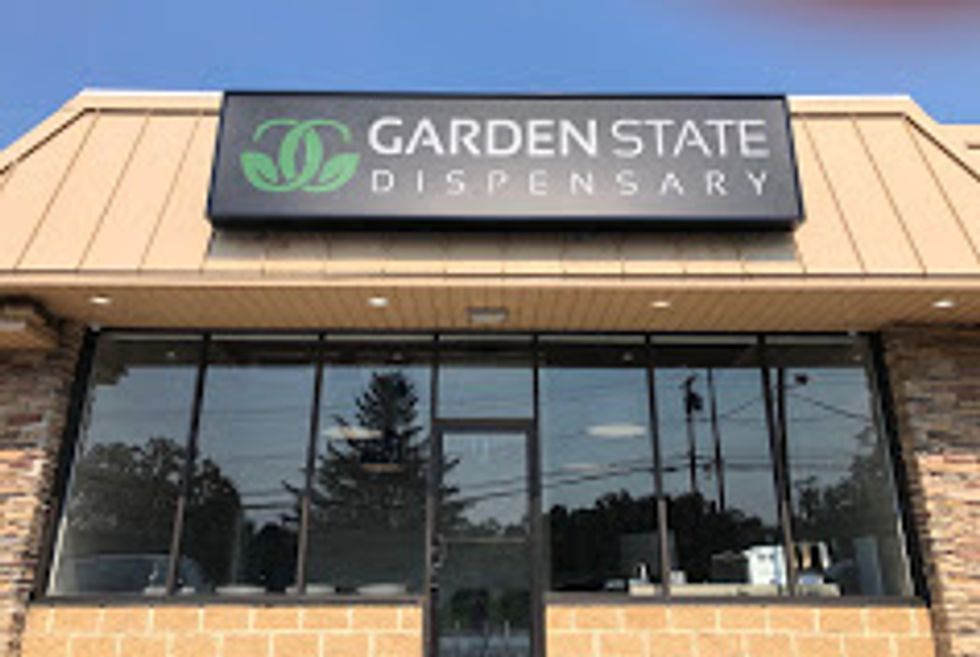 Garden State Dispensary - Eatontown, NJ
Greenleaf Compassion Center

Greenleaf Compassion Center is a non-profit organization serving the medical cannabis needs of New Jersey. This Alternative Treatment Center was the first medical marijuana dispensary in the state of New Jersey and is located in Montclair, NJ!
Location: 395 Bloomfield Ave, Montclair, NJ, 07042
Contact Info: (973) 337-5670
Hours: Monday - Saturday 10am-5pm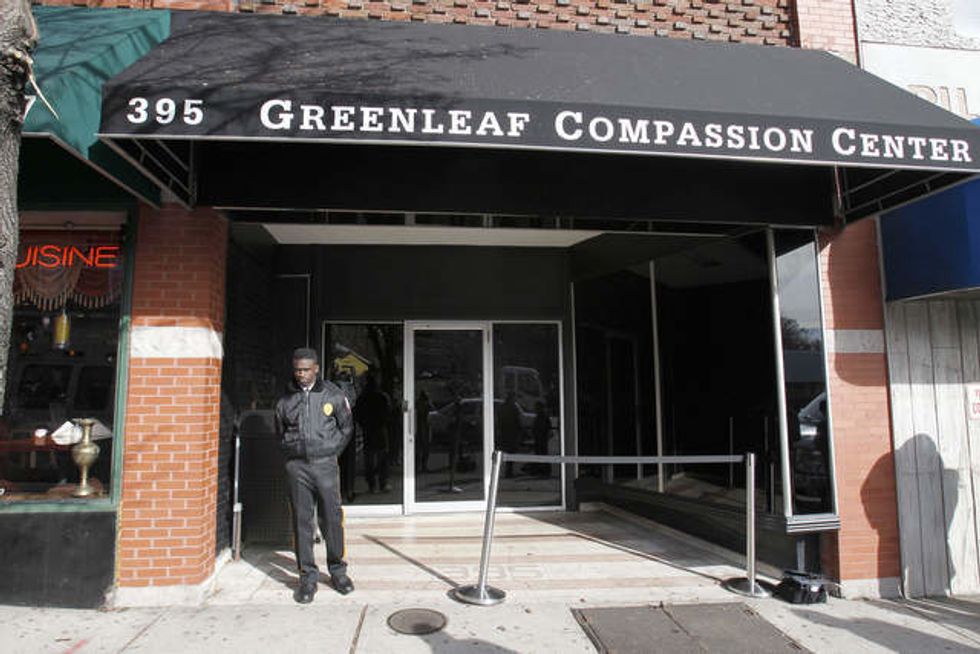 Greenleaf Compassion Center - Montclair, NJ
Harmony Dispensary

Harmony's mission is to produce the highest quality medicinal cannabis possible. This intense focus on quality means we are always striving to improve our already stellar products. We are constantly bringing new cultivars to our patients, who seek diverse means to alleviate their symptoms and improve their quality of life.
The members of our cultivation team have more than 50 years of collective cannabis growing experience. We use that expertise to produce the best possible products for our patients. We use our experience to select our cultivars through extensive phenotype searches, starting with curated seed stock. That means that our chosen phenotypes of each cultivar are completely unique and proprietary.
Location: 600 Meadowlands Pkwy #15, Secaucus, NJ 07094
Contact Info: (201) 356-7268
Hours: Sunday - Friday 9am-7pm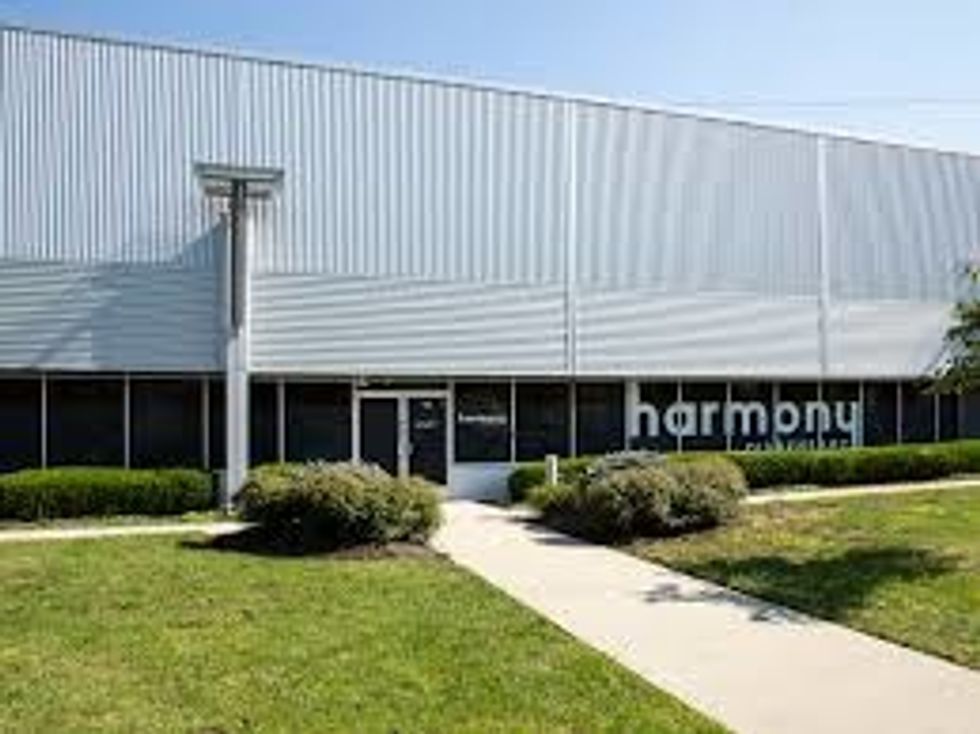 Harmony Dispensary - Secaucus, New Jersey
Rise Dispensary
For The People. By The Flower. We believe that cannabis is for everyone. And no matter your lifestyle or level of wellness, there is a way for this humble plant to improve your well-being. That's why making you comfortable and helping you feel informed is the foundation of every RISE store experience.
Consistent evaluation; a rigorous application of data-driven science informs our cultivation approach.
Innovative Techniques; leading horticultural methods enable our master growers to push the limits of traditional cannabis practices
Advancing wellness; through constant curation of our prized genetic library, we push the limits of well-being towards a brighter future.
Location: 196 3rd Ave, Paterson, NJ, 07514
Contact Info: (973) 440-2717
Hours: Tuesday - Sunday, 10am-7pm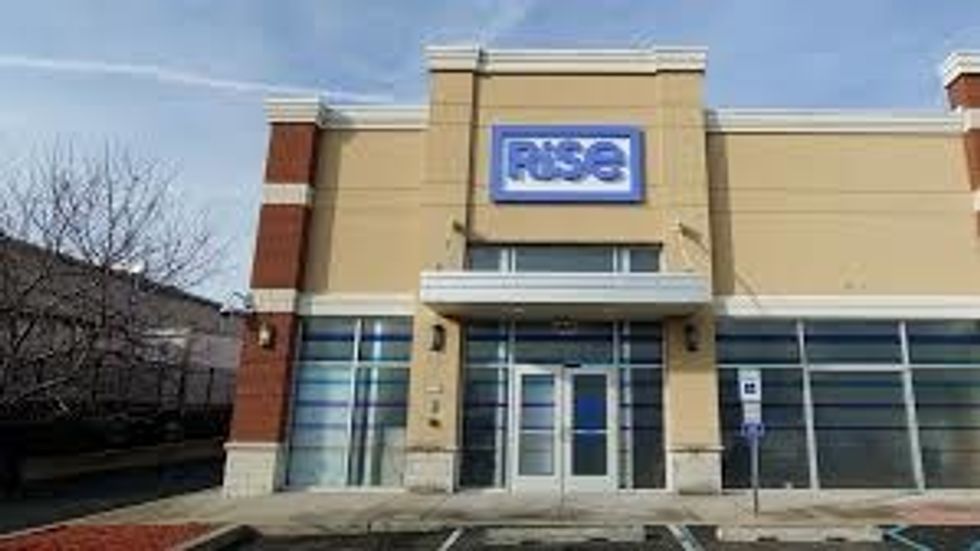 Rise Dispensary - Paterson, New Jersey
Zen Leaf

Zen Leaf are industry-leading cannabis dispensaries from Verano Holdings, designed to ensure the best consumer experience and choice for superior medicinal therapies, with unparalleled customer satisfaction. Inspiring our patients drives our mission to capture people's imaginations, satisfy deep and important life needs and offer innovative products. Zen Leaf believes cannabis is the most important medicinal plant on earth, supporting human health, wellness and happiness
Location: 117 Spring Street, Elizabeth, NJ, 07201
Contact Info: (908) 280-8642
Hours: Monday - Friday 10am-7pm, Saturday & Sunday 10am-5pm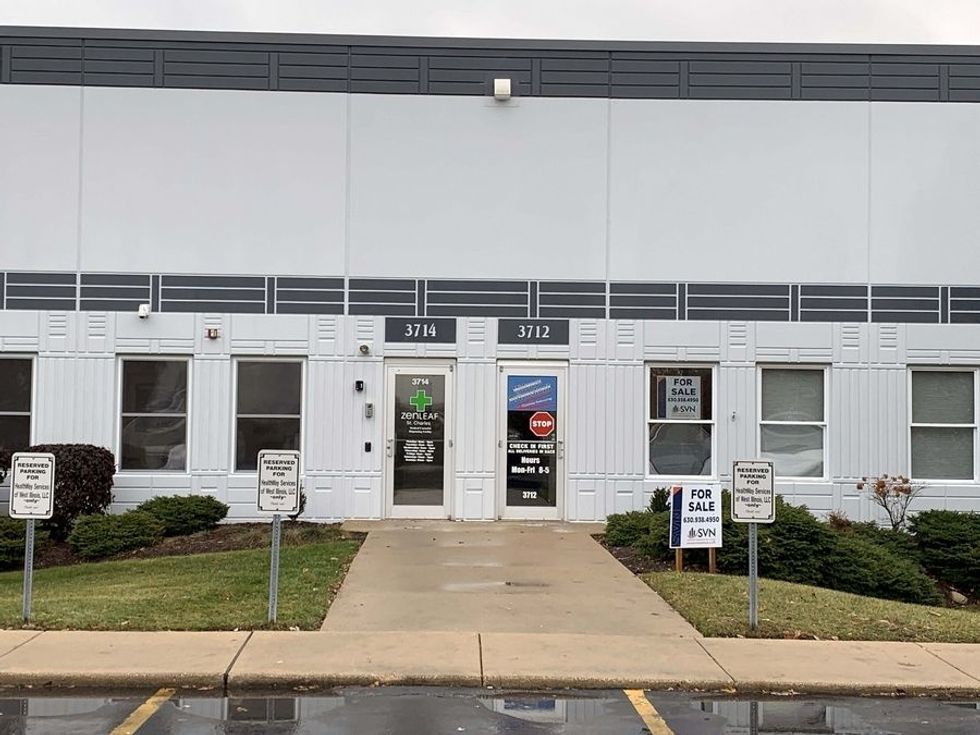 Zen Leaf Dispensary - Elizabeth, New Jersey