There is no denying it: CBD is hotter than ever.
There are so many things that CBD products can help with. Aside from being a reliable sleep aid, CBD provides relief for anxiety, depression, and post-traumatic stress disorder. In "non-psychoactive" blends, CBD oil is THC-free, and it won't get you high, or give you the munchies. But you can get all the health benefits that come from marijuana.
But with an endless array of CBD brands out there, how can you be sure you're getting premium-quality? Many low-budget CBD brands cut their CBD with olive oil or other additives, diluting their benefits. Not to mention that the taste of straight-up CBD oil can be quite intense and not for everyone.
Well, Daytrip is here to help. Daytrip's delicious drinks and flavorful gummies are infused with the company's proprietary Foliole Nexus Technology. This is an exclusive blend of botanical terpenes chosen specifically for their stress relief and mood-boosting properties. These delicious treats will not only relax you but help you discover a happier you.
Here are 3 other reasons to trip Daytrip today:
Daytrip's CBD Blend Is Unique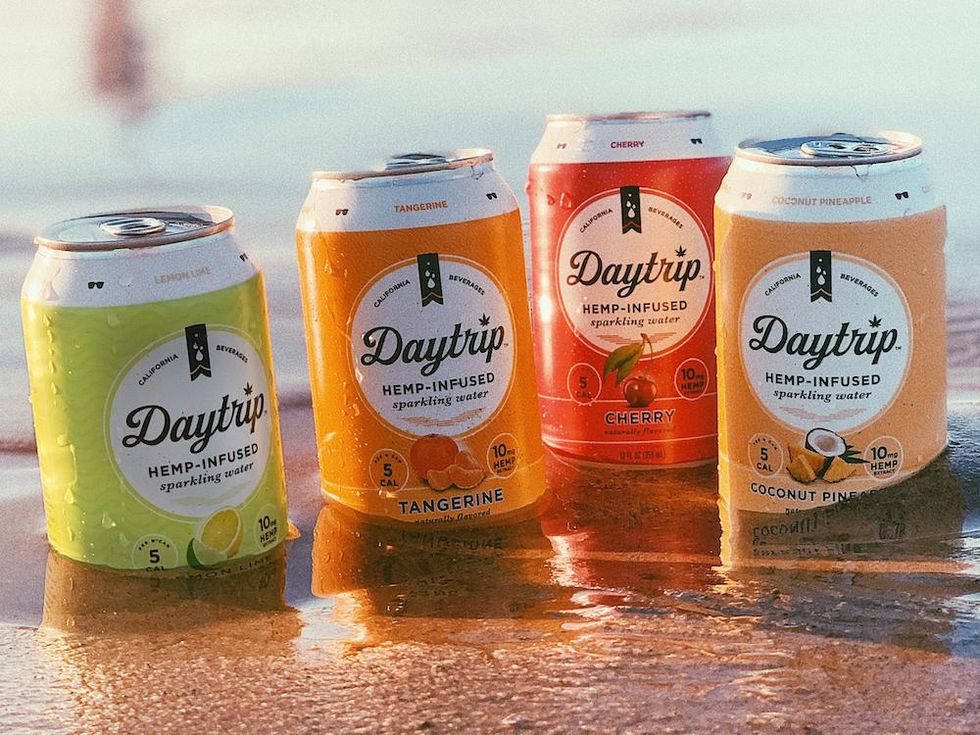 Daytrip
While the majority of today's CBD industry is reliant on "full-spectrum" and milligram count, Daytrip understands that so much more is needed to create fast-acting CBD goodies. Daytrip uses high-frequency energy to minimize the CBD's particle size so they can more easily infuse their beverages and gummies.
This means the particles created are 100% water-soluble, so it's super easy for the human cell to process and absorb. Daytrip's CBD is reliable and fast-acting. When fused with their botanical terpene blend, it instantly boosts your mood, making the Daytrip experience an experience unlike any other.
Daytrip's Botanical Terpene Mix Is One-of-a-Kind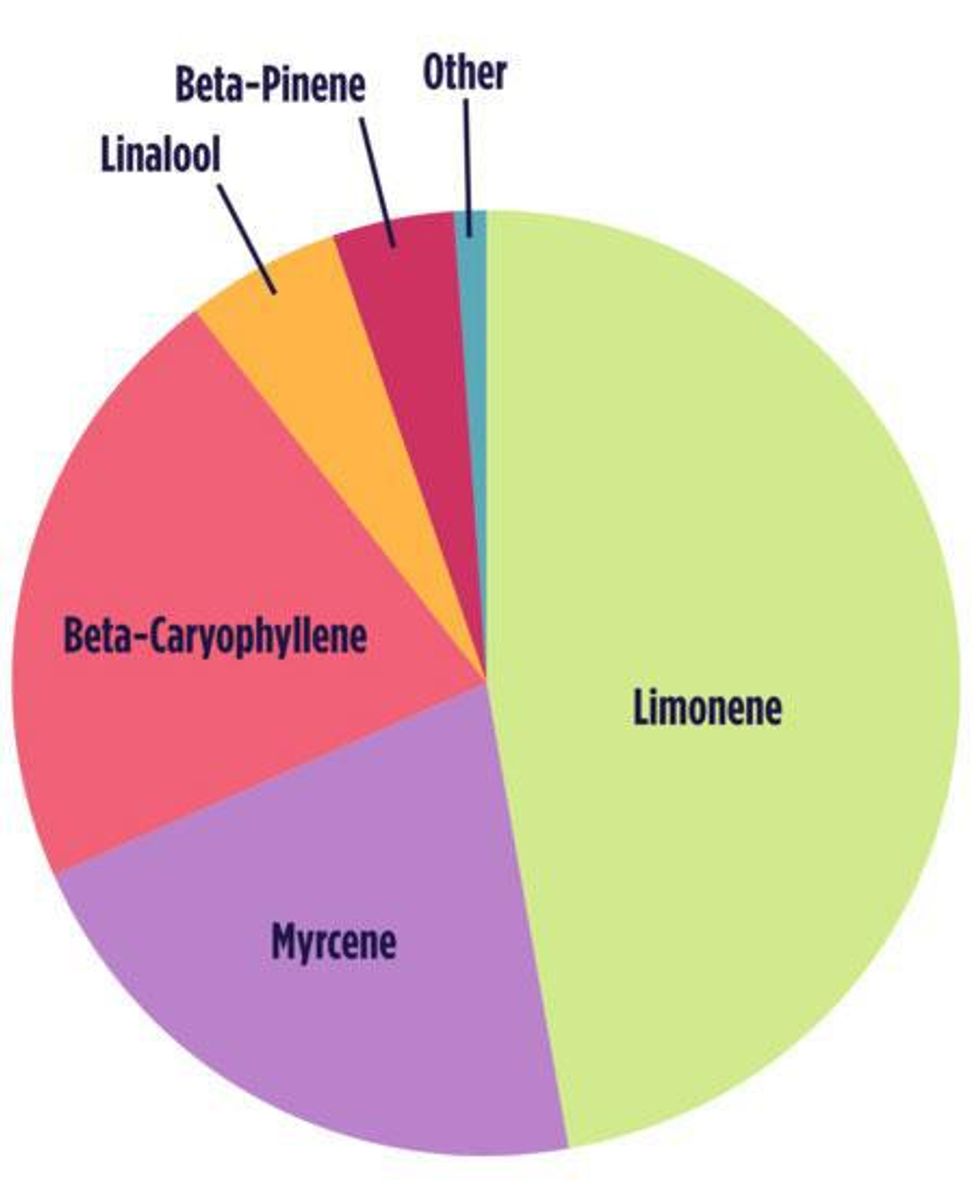 daytrip
By now most people are aware of the roles THC and CBD play in unlocking the effects of the Mary Jane plant. However, what's less known is that the terpenes within the flower play an equally critical role in unlocking the full potential of the flower. So what are terpenes? Simply put, they are the primary elements of a plant's essential oil. They're responsible for Mary Jane's infatuating aroma and are particular to each plant.
Unlike other CBD companies, Daytrip recognizes how powerful these terpenes can be, and mixes their brilliant botanical blend into their goodies to give users a euphoric feeling. These terpenes, combined with the company's CBD creates what Daytripcalls The Daytrip Effect; a mood-elevating calm that relaxes the mind and energizes the senses.
Daytrip Has SO Many Options!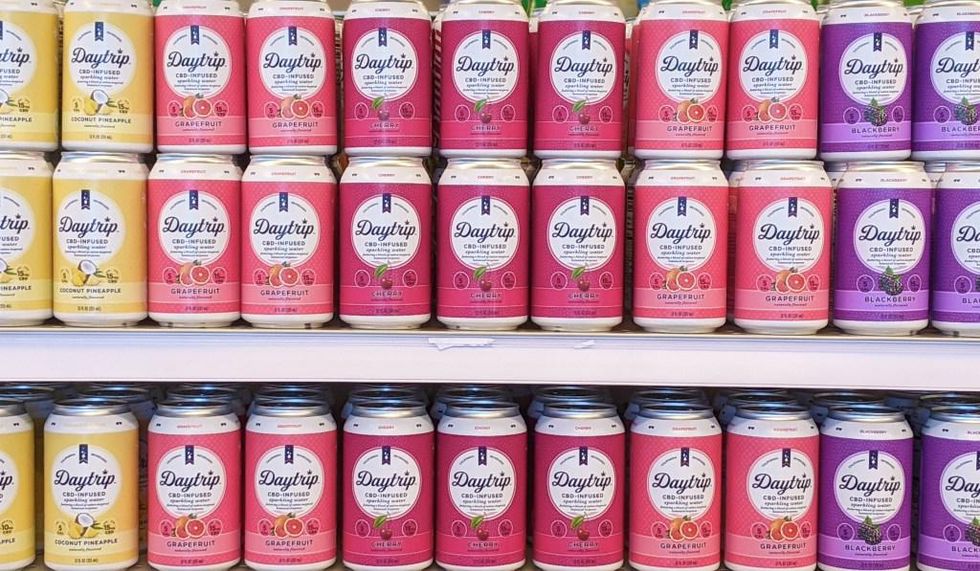 The OG Daytrip sparkling water is their classic lemon-lime flavor, but since the company's founding in 2019, they have expanded to include so many more flavors! Daytrip now offers a sweet and warming cherry flavor, a refreshing coconut-pineapple, an effervescent tangerine, and a bright and rich blackberry and grapefruit flavor.
Their gummies come in apricot vanilla, blueberry hibiscus, and strawberry-lemonade, or try a variety pack that includes a little bit of both. And if you're still uneasy about whether Daytrip's worth your time, don't be! You can learn more about their processes at the company's website.
For those eager to see what all the hype around CBD is all about, curious consumers should look no further than Daytrip!